It's an unfortunate fact that anyone can become the victim of fraud, even those who think they're being as careful as possible. It's also unfortunate that scammers will typically target older adults who have Medicare, because they believe that it will be easier to confuse and mislead older adults, especially ones who are new to Medicare. The Social Security Administration is now considering changing the way it handles the effects of fraud and theft for Medicare beneficiaries, specifically for IRMAA calculations. Find out just how this will impact you in the future.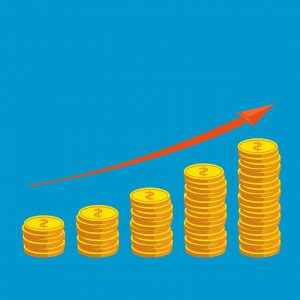 If you're a Medicare beneficiary, you know that you have to pay a 20% coinsurance and a monthly premium for Medicare Part B; if you have a higher income, though, you will have to pay more based on how much you make. This additional amount you might have to pay is known as the Medicare Income-Related Monthly Adjustment Amount, or IRMAA.
Medicare beneficiaries must pay a premium for Medicare Part B that covers doctors' services and for Medicare Part D that covers prescription drugs; these premiums cover about 25% of the program costs for Part B and Part D, and the government pays the other 75%. IRMAA is divided into five income brackets: higher-income beneficiaries pay 35%, 50%, 65%, 80%, or 85% of  program costs instead of 25%. For example, if your adjusted gross income (AGI) is $91,000 or more, you can expect to pay almost $60 more each month on Medicare Part B premiums; the same goes if you are married filing jointly making an income of $182,000 or more. Your 2020 income will determine your IRMAA in 2022
Life-Changing Events
If you are in an income bracket that requires you to pay an IRMAA, but you experience a life-changing event, you can ask the Social Security Administration to change your monthly premium adjustments. These life-changing events include:
Marriage

Divorce

Death of a spouse

Loss of pension income

Employer settlement payment

Loss of income- producing property, meaning you had a loss of property in a disaster area or due to arson, destruction of livestock or crops due to natural disaster or disease, or loss of investment property due to fraud or theft

Work reduction

Work stoppage
You can file an appeal by filling out form SSA-44 to show that, although your income was higher two years ago, you had a reduction in income now due to one of the above life-changing events.
The IRMAA Fraud Project
The Social Security Administration is now looking specifically at one of those life-changing events – fraud – with a view to possibly changing the way it handles the effects of fraud and theft on people who are using income-linked Medicare features. Currently, high-income fraud victims can note the impact of the fraud when asking regulators to cut their Medicare Part B bills, but the IRMAA fraud project could help make victims of more types of fraud eligible for Medicare Part B cost cuts.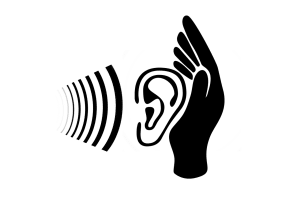 The Social Security Administration is open to hearing from the public about how it should update consideration of the impact of fraud in connection with IRMAA calculations:
"We are seeking information from the public on the type of information to consider when contemplating potential changes to our regulations concerning life-changing events resulting from fraud or criminal theft to respond to new types of fraud," officials say in the project abstract. "This information will help us provide more effective relief to adversely impacted beneficiaries."
It is important to take part in notifying the Social Security Administration because otherwise, you could end up being denied an exemption on a life-changing event due to fraud or theft. The project will influence how federal, state, and commercial organizations set the rules for how they respond to consumers who say they are facing hardship due to fraud or theft.
If you are looking into Medicare options, or have questions regarding Medicare, an EZ agent will gladly help you at no cost. We created our business with the sole purpose of helping people get great insurance while saving money, without worrying about extra costs. We will go over your medical needs and budget, and will compare all Medicare Supplement Plans in your area for free. No hassle or obligation. To get free instant quotes for plans that cover your current doctors, simply enter your zip code in the bar on the side, or to speak to a licensed agent, call 888-753-7207. We will make the transition to Medicare easier and cheaper!