Just when you think that you are aware of all the scams going around and feel educated and safe, another one is created. Unfortunately, scammers never stop trying to take your money and get your information. Just recently a new scam has surfaced with the promise of a free back, neck, or knee brace. While the idea of a free brace, that may be much needed, is enticing, you may pay more than just money. Medicare does not usually cover the costs of braces, except for some cases, where it is approved and ordered by your doctor. If you want to see what is covered within your Medicare plan, then you should call Medicare, or check your explanation of benefits.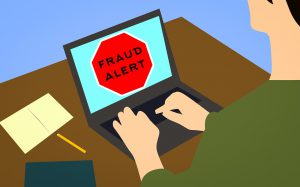 How It Works
These scammers call claiming to be from a local hospital or a Medicare representative from a medical supply company. They then ask you if you have any back, neck, or knee pain. Next, they state you can get a free brace called in by your doctor. If you answer yes to these questions, the scammers will ask for your Medicare information and Social Security number. Once you give them your information, they will steal hundreds to thousands of dollars from you.
If you say no to the scammers, they will call multiple times a day, harassing you until they hear a "yes". Or the scammers will convince you to give them your personal information in order to be removed from their calling list.
What To Do
The first thing to know is that Medicare will never call you regarding any sort of brace, or any other products, or services. Scammers now have technology that changes their number to make it look like a local number or a 1-800 number. If an unknown number is calling, avoid answering it. Let it go to voicemail.
If you were approved for any sort of brace by your doctor, then make sure to call Medicare yourself and question the process. Make sure to ask them if it is covered, if they will pay for it, and when it will arrive. You can also read your Medicare Summary of Notice or Explanation of Benefits to make sure you were not charged for anything you didn't order or didn't receive.
A delivery may come to your door, if you did not order anything, then refuse the delivery. If you did order something, make sure it is the product before accepting it. Make sure to write down the senders name and address, so you can report it. To report suspected Medicare fraud, call 1-800-MEDICARE, or 1-800-633-4227.
Be Aware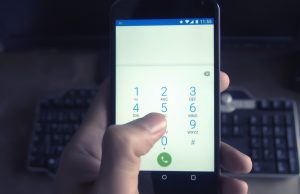 Scammers are always looking for new ways every day to steal your information and money from you. They will never stop trying. In order to beat them at their own game, make sure that you are well informed to all the latest scams. And if you do not know, or just to be sure, never give out your information over the phone. Call Medicare directly and ask them any questions. The saying "nothing is free" is true, and if it seems too good to be true, then it probably is.
It is important to have a Medicare agent that you trust. One that you can call at any time with benefit questions, or just to make sure you are not being scammed. EZ.Insure is a trusted company that offers these exact agents. With EZ.Insure, you will receive your very own personal Medicare agent to help you with all your needs, explain your benefits, and steer you in the right direction towards saving money. Your agent will protect your information and make sure you are taken care of. To connect with one of our agents call 855-220-1144, or email replies@ez.insure. Or if you would like an instant quote, just enter your zip code in the bar above.