A Medicare Diabetes Prevention Program (MDPP) was announced by the CDC to begin in 2018. The model will be added as a covered benefit for Medicare enrollees who meet the criteria. The program started April 1, 2018.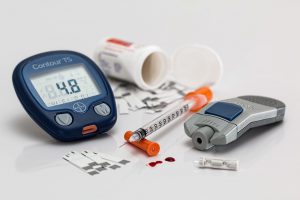 Diabetes affects more than 25% of seniors 65 and older in America, and Medicare has spent billions on beneficiaries with diabetes. But type 2 diabetes can usually be delayed or prevented with healthy lifestyle changes.
The model offers a classroom-style support group that has gone through many successful pilots which resulted in better management for diabetes patients. The services include core sessions during the first 6 months, core maintenance sessions during the second month, and ongoing maintenance sessions during the second year. Check-ins are to make sure the participants are sticking to a healthy lifestyle. CMS Deputy Administrator and Chief Medical Officer Dr. Patrick Conway believes that programs like these can prevent disease and help people live healthier lives.
The MDPP model aims to prevent type 2 diabetes from developing among Medicare beneficiaries. It will provide coaching services to prediabetic patients and help them lose weight. The goal is to reduce their weight by at least 5% from baseline and they must achieve this by the end of the first year to be eligible for ongoing maintenance in the second year.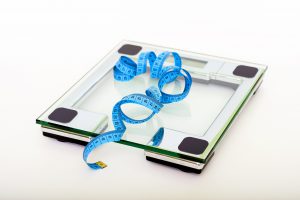 In the pilot tests conducted, patients who followed the program reduced their body weight by around 5% and lowered their spending by $2650 over the course of 15 months. The patients who attended more sessions had higher weight loss, which is the main goal of the program. "The final payment structure values beneficiary weight loss most significantly, as weight loss is a key indicator of success among individuals participating in a DPP due to the strong association between weight loss and reduction in the risk of type 2 diabetes," CMS said.
"For the first time CMS, is going to be reimbursing for diabetes prevention based on this evidence-based program," says Robert Gabbay, M.D., Ph.D., FACP, and Chief Medical Officer at Joslin Diabetes Center. "Currently the challenge is that when we identify people who are prediabetic, which is easy to do with a simple blood test, we don't have a program to enroll them in that is reimbursed."
Providers/physicians will receive Medicare reimbursement for providing the services to eligible patients. If their patients do not meet the required minimum weight loss, they will receive lower reimbursement rates and lose out on $160 per patient. But, if a patient successfully does the programs and meets the requirements, the provider could receive $610 per patient. If the patient comes to all the sessions but does not meet the 5% weight loss goal, the patient will help accrue $195 reimbursement for the provider.
Patients are eligible for the MDDP only once in their life because the CMS believes that the one-time benefit will be more likely to motivate them rather than allowing them to re-enroll any time. But, if a patient develops diabetes at any time during the program, then they can keep receiving services.
Diabetes is a national issue and is growing among children, adults, and senior citizens. This program that will be a preventative covered benefit will open up the idea of developing healthier lifestyles, and reduce the onset of diabetes. It is a hopeful step forward for Medicare beneficiaries.
If you need help searching for a Medicare Supplement plan, EZ.Insure can make sure you have an agent who knows the ins and outs of all the coverage options, local programs, and up to date rates in your area. Our agents are trained for your region and will work with your to find you the best plan for your needs at an affordable price. Don't get stuck worrying about how to find coverage, let us make it easy for you. Simply enter your zip code in the bar above to get a quote, contact an agent by emailing us at replies@ez.insure, or call 855-220-1144.