Do you know what one of the perks of getting older is? You have the flexibility and room in your budget to split your time between two homes. Many Medicare beneficiaries spend their time on the move, especially "snowbirds" who are looking to escape the cold in one state, and spend their winters in a warmer, sunnier state. This is a common situation, but if you have homes in different states, you want to know that your Medicare Plan will cover you in both states. Navigating Medicare coverage can be confusing, and adding living in two different states to the mix, can make things even more confusing. Fortunately, though, you will still have access to Medicare in both locations, in what capacity depends on several factors.
Is Medicare The Same In All States?
Original Medicare is accepted in all 50 states; there aren't any state-specific residency requirements for getting treated with Medicare, so no matter where you are based, you can see a doctor in another state, as long as the doctor accepts Medicare assignment. But it is important to note that there are different categories of Medicare acceptance that might affect how much you will pay: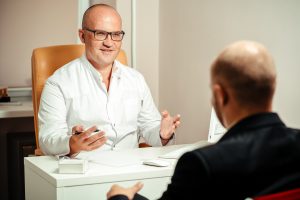 Practicing provider

– A practicing provider accepts Medicare assignments, meaning that they agree to accept Medicare reimbursement as full payment for treating you.

Non-practicing providers

– These providers accept Medicare patients but will not accept Medicare reimbursement as full payment. This means that they can charge up to 15% more than the Medicare-approved amount for their services. This extra charge is called an excess charge.

Opt-out provider

– These providers choose to opt out of the Medicare program and do not accept Medicare insurance at all. If you see any of these providers, Medicare will not pay anything for the services you receive, leaving you to pay the bill out-of-pocket.
Bridge The Gap
If you're looking for more coverage, Medicare Supplement Plans are used alongside your Original Medicare coverage to help cover the gaps in Medicare, like the coinsurance that you have to pay out-of-pocket. A Medicare Supplement Plan will provide you with all of your Medicare benefits, no matter what state you are in, as long as you see a doctor or hospital that accepts Medicare assignment. Medicare Supplement Plan G will also cover the excess charges that non-participating providers charge you when you see them.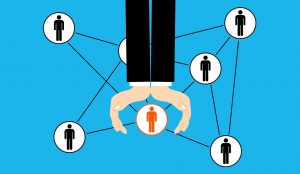 Any provider who accepts Medicare will accept your Medicare Supplement Plan as well, no matter what state you're in. There are currently 10 different Medigap plans: A, B, C, D, F, G, K, L, M, and N. Each is standardized by the federal government so that coverage remains the same between insurance companies, but prices can vary based on your primary residence location and the plan type you choose. 
It's worth looking into a Medicare Supplement Plan to save as much money as you can, so speak to an EZ agent for all of your options. EZ's agents work with the top-rated insurance companies in the nation and can compare plans in minutes for you at no cost. To get free instant quotes for plans that cover your current doctors, simply enter your zip code in the bar on the side, or to speak to a licensed agent, call 888-753-7207.