When tragedy strikes, we are often faced with two choices. We can give up, or we can emerge stronger. In some cases, like that of Dr. Dorothy Johnson-Speight, founder of the Philadelphia-based organization Mothers in Charge, having something terrible happen to us can lead us to do great things. For Dr. Johnson-Speight, an unthinkable personal tragedy has led to nearly 20 years of work advocating for young people, families, and communities affected by violence.
"I Decided I Was Going to Live"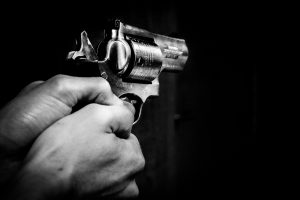 Johnson-Speight, a licensed family therapist, has gone through every mother's nightmare – twice. She lost her two-year-old daughter to bacterial meningitis, and then, almost 15 years later to the day, she lost her 24-year-old son to gun violence. Khaaliq Jabbar Johnson was killed in 2001, in a dispute over a parking space. This senseless tragedy could have destroyed Johnson-Speight; in fact, according to her, "I wasn't sure if I was going to survive, but then I decided that I was not going to let the man who killed my son claim my life too."
A mother's grief is a powerful thing, and Johnson-Speight's grief spurred her to action. When asked when it was that she decided to start her organization, Mothers in Charge, her answer was "When I decided I was going to live." Johnson-Speight did more than just pick up and carry on, however; she took what she describes as her anger and pain and directed it towards easing other mothers' pain, as well as towards trying to change the culture of violence that we see all too often in our country. 
"A Mother's Pain Is a Mother's Pain"
Mothers in Charge, founded along with other grieving mothers, is based in Philadelphia, but its goals are relevant to many American cities, and chapters have been popping up all around the country. This grassroots organization's main mission has evolved over the years. It was started more as a support network for grieving mothers, but it is now focused mainly on preventing violence through education. According to its website, MiC "engages in proactive intervention with children, young adults, families, and community organizations…[and its] mission is realized through collaborative partnerships with the school districts, youth and faith-based and community organizations, and government agencies, while providing grief support to families affected by violence."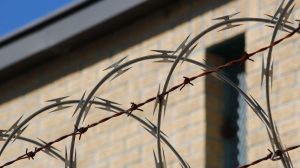 While Mothers in Charge will always be an organization rooted in dealing with grief, its work has branched out into violence prevention programs, youth mentoring, education on defendants' rights, and, most recently, job training and other programs for incarcerated and formerly incarcerated women. Johnson-Speight has moved from focusing on one side of the debate – the victims' side – to seeing both sides, because, ultimately, the only way to prevent grief (and not just end up comforting victims) is to prevent violence and change the system.
"We're losing on both sides," said Johnson-Speight. "Somehow we've got to find a way that the mothers on both sides begin to work together and stand up to the violence that's in our communities, because no one's winning. We're losing them to incarceration or the cemetery — because both are death." 
"The pain for me is the worst pain in the world. To have to bury my son and never see him again while I live on the face of the earth," she said. "But I also understand the pain of a mother whose son is incarcerated for the rest of his life….a mother's pain is a mother's pain."
"A Catalyst"
The work Mothers in Charge is doing is worthwhile, to say the least. Johnson-Speight, who herself was almost crushed by anger and pain, now sees the anger and pain of the people she works with. Much of the work her organization does focuses on young people, many of them incarcerated or heading in that direction, and whom she sees as having no readily available coping mechanisms for their feelings.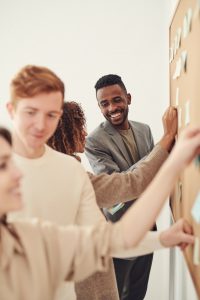 Working with juvenile offenders, she has developed techniques to "address the development of pro-social and proper decision making skills, violence prevention and preparation for re-entry back into their communities." In other words, Johnson-Speight and her organization are stepping in where many have already given up, and are using their positions and experience as grieving mothers to make a real difference.
These types of violence prevention programs are even recognized by the Centers for Disease Control and Prevention as a way to deal with what they consider a public health crisis. In a review of 53 studies, the CDC found that youth violence prevention programs reduced violent behavior among young adults by at least 29%. Johnson-Speight has seen the human faces behind these statistics. According to her, "Mothers in Charge has been a catalyst for getting people to look at the issue of violence in a way that they didn't before. We have brought attention to the issue through our rallies, workshops, teaching, etc. We have educated a community to think that violence is not a norm and you must get involved to make a change."
Recognition
Dorothy Johnson-Speight and Mothers in Charge have not gone unnoticed. They have held well-attended conferences and rallies, and there are chapters of MiC all over the country. Dr. Johnson-Speight has won multiple awards and been given numerous honors, such as selection by the Philadelphia Tribune as one of Philadelphia's Most Influential African American Leaders, the Federal Bureau of Investigation's Director of Community Service Award, the School District of Philadelphia Humanitarian Award; she was also named Philadelphia Citizen of the Year by the Philadelphia Inquirer. She has also earned appointments by Philadelphia Mayor Elect Jim Kenney to serve as a member of his transition team and by former Philadelphia Mayor Michael Nutter as Board Trustee to the Philadelphia Prison System.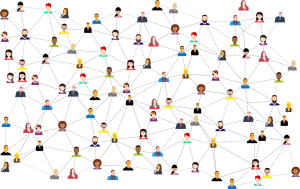 Mothers in Charge is not stopping anytime soon. When asked about the successes of her organization, Johnson-Speight said, "A group of courageous women could have laid down to die but decided to get out and make a difference due to a trauma and give a voice to the sons and daughters they lost. Our women networked and reached out continuously to other organizations, schools, and leaders in the community. We would speak out about alternatives to violence to anybody and everybody."
How You Can Help
If you'd like to help Mothers in Charge in their mission to comfort the grieving and stop the epidemic of violence in our country, you can volunteer with the organization. Fill out their form on their website here. For other ideas of how to help, we'll leave you with Dorothy Johnson-Speight's own words: 
"Any amount of time can make a difference. People can do little things like volunteer to tutor at a school or help someone learn to read. Aiding in someone's academic success will decrease their chances in becoming involved in violence. They can still join an organization because even if you only have two hours a week you can be a listening ear. Being a comfort to someone going through a loss is a huge help within itself. If everyone did something small we would see a difference in our communities."