For many people, one of the biggest perks of their job is the health benefits. Being offered group health insurance can take a huge weight off of your shoulders. But what if you don't have enough coverage, are paying too much, or are just not happy with your plan? You can opt for an individual health insurance plan. In fact, an individual plan might be cheaper than an employer-based health plan, and you could end up with more coverage for less money if you use EZ.Insure. 
When You Can Change Plans
Most Americans get their health insurance through their employer, but these plans can be limited in their coverage or too expensive. If you want to look elsewhere for your insurance, individual health plans are available through the Marketplace or through private insurance companies. But before switching from your employer's plan to an individual plan that you should know that:

You can

only

enroll in a private plan during the Open Enrollment Period from November 1- December 15, unless you qualify for a Special Enrollment Period. You qualify for a SEP if you experience a qualifying life event, such as getting married, adding a family member, getting divorced, or losing employer-based insurance. 

Some companies require you to stay on their plan if you agreed to take part; if this is the case, then you are stuck with the plan for the year until your workplace's Open Enrollment.

If your employer offers coverage that meets "minimum value" standards set by the Affordable Care Act and is deemed "affordable," you will not qualify for a government subsidy on coverage purchased through your state exchange.
Your Plan Choices
If your employer does not help pay your premiums, or if they do not contribute enough, then it is definitely worth finding your own plan. In addition, if you choose to purchase individual insurance, you will no longer be limited in your choice of plans. If you are unsure which plan might be right for you, EZ.Insure can help you sift through all the available options in your area at no cost to you.
There are a number of different individual plans to choose from; for example, the ACA Marketplace  divides its plans into 4 metal tiers. The metal tiers do not indicate the quality of care, but the percentage of care that each plan covers. The more the plan pays, the higher your premium will be.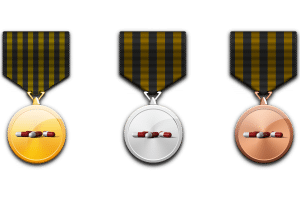 Bronze

– Plan pays 60% of your health care costs, you pay 40%.

Silver

– Plan pays 70% of your health care costs, you pay 30%.

Gold

– Plan pays 80% of your health care costs, you pay 20%.

Platinum

– Plan pays 90% of your health care costs, you pay 10%.
There are also a variety of plan designs to consider:
HMOs

– Health maintenance organization plans have restricted provider networks and require referrals to see a specialist.

EPOs

– Exclusive provider organization plans require that you stay in-network, but you do not need a referral to see a specialist.

PPOs

– Preferred provider organization plans are more flexible and allow you to see doctors in and out of your network, with no referrals required. 
EZ.Insure will help you understand all the different types of plans and, because we understand that keeping your doctor is important, we will make sure your doctor is included in your plan's network.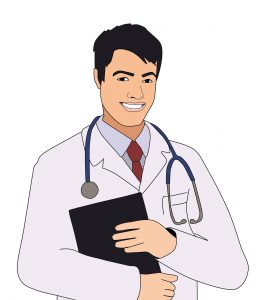 What Individual Plans Cover & Their Advantages
Just like employer-based plans, individual plans cover the 10 essential health benefits, and they cannot charge you more for, or deny you coverage because of, pre-existing conditions. The advantages to an individual plan include:
You can choose the best insurance company and plan to meet your needs.

Your health insurance isn't tied to your job, so you can change jobs without losing coverage.

You can choose a plan that includes your preferred doctors and hospital.

If eligible, you can get a subsidy from the government.
How EZ Can Help
You do not have to settle for your employer's health insurance plan if it is limited or too expensive. EZ.Insure wants to make sure that you and your family are completely covered, and we also want to put money back in your wallet! With us you won't have to worry about spending time searching for a plan that meets all of your needs – we will do all the heavy lifting for you. We will compare all available plans and present them to you, and will help guide you through the process of finding the right one for your needs and budget. We will even help you sign up for a plan at no cost to you. To get instant quotes, simply enter your zip code in the bar above, or to speak to an agent, call 888-350-1890.