Life can get hectic, and it's easy to forget about the little things – or even the big things, like getting health insurance! And if you were one of the people who completely forgot to look into health insurance during the Open Enrollment Period (OEP), you're probably stressing out about what you can do. But you don't have to stress about it! There are ways to enroll in a health insurance plan outside of the OEP, so you don't have to wait until next year to find a plan. In fact, you can still find an affordable plan that will keep you covered until the next Open Enrollment Period, with the help of an EZ agent.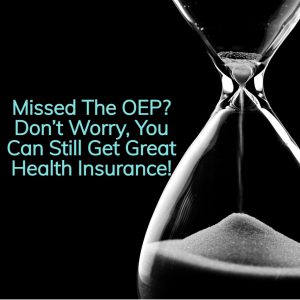 Why the Open Enrollment Period Exists
Before the Affordable Care Act (ACA) was passed in 2010, insurance companies could raise insurance premiums. Or refuse coverage to a person based on their medical history and conditions. But the Affordable Care Act made it illegal for insurance companies to deny coverage. Or charge more based on someone's pre-existing conditions. But in order to ensure that people don't only purchase health insurance once they get sick, the ACA set up a specific time during the year when people are allowed to purchase health insurance on the ACA Marketplace – the Open Enrollment Period. 
Your Options Outside of the Open Enrollment Period
While it might sound like there's no way to get health insurance now that the OEP is over, there are actually a few ways. For example: 
If you experience a major change in your life, known as a qualifying life event, you will be eligible for a Special Enrollment Period (SEP). Which allows you 60 days to enroll in a health insurance plan or change your current plan. What exactly are the qualifying life events that trigger a SEP?
A qualifying life event is a significant change in your life that would make you eligible to enroll outside of an Open Enrollment Period. These changes include:
Getting  married

Getting  divorced (specifically, if you were getting your health insurance through your spouse's employer)

Having a baby, adopting a baby, or placing a child up for adoption or into foster care

Losing your spouse/partner, and being left without health insurance

Your spouse/partner losing their job (specifically if you had coverage through their employer)

Losing your job and employer-based coverage

No longer being a full-time employee eligible for workplace coverage

Moving outside your plan's coverage area

Leaving jail/prison

Gaining citizenship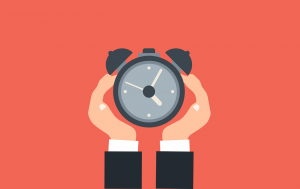 If you do not qualify for a Special Enrollment Period, the next step is to consider a short-term plan. These plans are much cheaper than ACA plans but do not offer as much coverage. They are worth considering, though: short-term healthcare plans provide fast, flexible insurance with many benefits. You can pick your deductible amount from many options. And you can drop coverage without a penalty for a long-term insurance option.
You can get one of these policies at any time and it will cover you for 364 days. It's important to note that they do not have to cover pre-existing conditions. So premiums can be based on your medical history. 
These plans are considered minimum essential coverage because they are not regulated by the Affordable Care Act. Because they are not subject to ACA rules, these plans do not have to cover all the ACA's 10 essential health benefits, which include:
Ambulatory patient services

Emergency services

Hospitalization

Pregnancy, maternity, and newborn care (both before and after birth)

Mental health and substance use disorder services, including behavioral health treatment

Prescription drugs

Rehabilitative and habilitative services and devices

Laboratory services

Preventive and wellness services, and chronic disease management

Pediatric services
How EZ Can Help
Missing the Open Enrollment Period is more common than you might think, so don't feel alone. And even if you missed it, you don't have to go uninsured. EZ.Insure wants to make sure that you are protected from any catastrophic and unexpected healthcare emergencies. We will compare all available short-term plans in your area to find a plan that gives you the most coverage with the most savings. And because we just want to make sure you are properly insured, we offer all of our services at no cost to you. We will provide you with your own personal agent who will go over your needs and find a great short-term plan that can temporarily insure you until the next Open Enrollment Period. To get free quotes, simply enter your zip code in the bar above, or to speak to a licensed agent, call 888-350-1890.