If you're a Medicare beneficiary, you have a few opportunities throughout the year to enroll in, change, or drop your Medicare plan. One of the opportunities to do so is the Medicare Annual Enrollment Period (AEP) which runs from October 15th to December 7th. Because this period is such a short amount of time, many people accidentally miss it. So what happens if you missed the Medicare Annual Enrollment Period, but would like to make changes to your current plan?
Research Other Medicare Enrollment Periods
Although you might have missed the AEP, there are other Medicare enrollment periods that you might qualify for, including: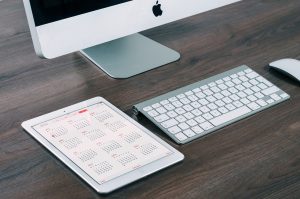 Initial Enrollment Period

– This is when you have just become or are about to become eligible for Medicare. It begins three months before your 65th birthday and continues through the three months following.

General Enrollment Period

– This runs from January 1-March 31 each year, and is an opportunity for individuals who didn't sign up for Original Medicare when they were first eligible to sign up. It's important to note that you might have to pay a late enrollment fee if you enroll after your Initial Enrollment Period, and your coverage will not start until July 1 of that year.

Special Enrollment Period

– Certain life events can make you eligible to enroll in Medicare, such as moving, losing employer coverage, being diagnosed with a qualifying chronic condition, or moving in or out of a skilled nursing facility or long-term hospital care.
Speak With Your Doctor
If you have missed this year's AEP, and you don't qualify to change your coverage or can't wait for another enrollment period, there are still ways you can lessen the burden of healthcare costs. One of the best ways is to speak with your doctor. Talk to them about your medications, for example: they might be able to find a generic version that will help you save hundreds of dollars each year. 
In addition, ask your doctor if certain medical services are required, and how you can save on those, particularly when it comes to how they are coded for billing.
Work With An EZ Agent
Missing the Medicare Annual Enrollment Period can cause a lot of stress. EZ.Insure offers agents in your region to help you and answer any questions you may have. Our agents are highly trained to provide you with the best option for your needs. Our agent will provide you with Medicare Supplement Plan quotes from top carriers in your area, and even help you sign up at no cost. To get free instant quotes on plans that cover your current doctors, simply enter your zip code in the bar on the side, or to speak to a local licensed agent, call 888-753-7207.