It's been almost 3 years since the Department of Health and Human Services (HHS) first declared the Covid-19 pandemic a public health emergency. And now, the Biden Administration is indicating that the emergency declaration will not be renewed this winter. And is telling healthcare providers to begin preparing for the end of the public health emergency.
When the public health emergency does end, HHS estimates that up to 15 million people will be disenrolled from Medicaid and the Children's Health Insurance Program (CHIP). With all of these people losing their insurance, the question becomes how will they get coverage?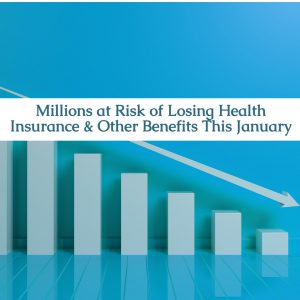 "The Pandemic Is Over"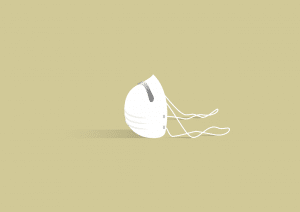 In September, President Joe Biden declared that the pandemic was over, even though Covid still presents a risk to Americans. His declaration means that HHS is unlikely to renew the emergency declaration that is set to expire on January 11.
HHS will give the public 60 days' notice before lifting the public health emergency. Which not only allowed Americans to receive health insurance, but also to receive increased food benefits through government nutrition programs.
Nutrition experts fear that millions of families will face hunger. While hospitals are concerned that there will be a healthcare worker shortage. And pharmacies are concerned that it might be more difficult for people to access vaccines without a public health emergency. 
"We're in the third year of the pandemic. We've gone through hell. We've sacrificed. We've used all kinds of emergency powers," said Lawrence Gostin, an expert on health law at Georgetown University in Washington, D.C.
"So if you're going to end all that, you have to end it in a transparent way honestly with the American public about what they gain and what they lose," Gostin said.
Millions Will Lose Coverage
More people became eligible for Medicaid and CHIP during the public health emergency. So, enrollment increased 26% during the pandemic to a record of more than 89 million people. But with the public health emergency ending, 15 million people will no longer have Medicaid and CHIP. While some of these people might be eligible for subsidized coverage through the ACA, there is a fear that many will end up uninsured.
According to HHS, in 12 states that haven't expanded Medicaid, as many as 383,000 people are expected to fall into a gap in which their incomes are too high to meet their state's eligibility for Medicaid, which guarantees coverage for the poor. But too low to qualify for discounted insurance under the Affordable Care Act.
Finding An Affordable Plan When the Health Emergency Ends
If you're unsure if you can afford a healthcare plan, it's worth looking into what is available in your area. There are currently provisions in place that could help you save a lot of money on insurance, like:
If you earn under 400% of the federal poverty level, you can receive subsidies to purchase health insurance through the ACA Marketplace.

The American Rescue Plan Act requires that Americans pay no more than 8.5% of their income on health insurance premiums. And provides a larger tax credit to people who already receive financial assistance.
Speak to an EZ.Insure agent about what programs are available to help you save and get the coverage you need. 
We get that trying to find a great plan while saving as much money as possible is not easy; it can be time-consuming and downright frustrating. But EZ is here to help. Our agents work with the top-rated insurance companies in the nation, making it easier and faster to compare plans in your area. In fact, we can compare plans in your area for you and your family in minutes! We will provide you with an agent who will find a plan that covers your medical needs. And will allow you to stay within your budget. 
And unlike other companies who just want to make a dime off you, we want to help you stay healthy by finding a great plan that won't break the bank. That's why all of our services are free! To get free instant quotes, simply enter your zip code in the bar above. Or to speak to a licensed local agent, call 888-350-1890.