Mental illness does not discriminate. It affects people of all ages, genders, ethnicities, and socio-economic classes. Health insurance claims for the treatment of depression, anxiety, and other mental disorders have been steadily rising over the years. Recent job losses and stay-at-home orders have made things even worse, with federal agencies and experts warning that a wave of depression, substance abuse, PTSD, and suicide is on its way. Our already underfunded mental health system is at risk of being overwhelmed.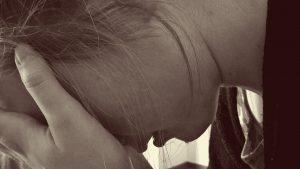 "If we don't do something about it now, people are going to be suffering from these mental-health impacts for years to come," said Paul Gionfriddo, president of the advocacy group Mental Health America. "That could further harm the economy as stress and anxiety debilitate some workers and further strain the medical system as people go to emergency rooms with panic attacks, overdoses and depression."
High Numbers Among Young Adults & Adolescents
While mental health claims among all Americans have been going up, data reported by FAIR health, a nonprofit database of more than 28 billion private healthcare claim records, shows that they are shockingly high among young adults and adolescents, Between 2007 and 2017, mental health claims relating to depression and anxiety in young people were especially high. 
In 2007, young people accounted for 15% of all claims tied to serious depression. By 2017, they accounted for 23%. Claims for anxiety also grew more common among young people. Between 2007 and 2017, claim lines for generalized anxiety disorder rose 441% among young people ages 19-22. The report also found that behavioral health diagnoses rose 108% from 2007 to 2017.
Suicide Numbers Rising
Suicide rates are also on the rise, with many worried that an increase in mental health issues combined with our current stressful environment could make things worse. A report issued by the CDC found that suicides are up 30% since 1999, and only half of those who died were diagnosed with a mental health disorder prior to their deaths. Unfortunately, many people suffer in silence, and added stresses such as job loss, or relationship, financial, or health problems, can lead to disastrous consequences. 
Meadows Mental Health Policy Institute, a Texas nonprofit, created models estimating that if unemployment rates continue to rise to a level similar to the Great Recession, then an additional 4,000 people could die by suicide and an additional 4,800 could die from drug overdoses.
Mental Health Coverage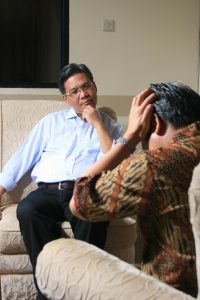 Some experts point out that it's unclear whether more people are suffering from mental illnesses, or whether we're getting better at talking about it, recognizing it, and treating it. According to Dr. Stephen Strakowski, a psychiatrist at the University of Texas at Austin's medical school, "It's very hard to disentangle [increased prevalence] from increased recognition, more people accessing care, and people being willing to fill out forms more honestly." 
Research shows that people who need mental health care are more likely to get it now than they were at any time in the past, but things are not perfect. There are still many people who aren't getting the help they need because they don't have mental health insurance coverage. Fortunately, as of 2014, the ACA requires all Marketplace healthcare plans to cover mental health and substance abuse services.
All ACA-approved plans must cover:
Behavioral health treatment, such as psychotherapy and counseling

Mental and behavioral health inpatient services

Substance use/abuse disorder treatment
Employer-based health insurance, Medicaid and Medicare all offer mental health and substance abuse coverage. It is important that people are encouraged to use this coverage to get screened for suicidal thoughts, to treat any underlying mental conditions, and to access therapy. Seeking help makes a difference. 
If you or someone you know is showing warning signs of suicide, help is one call away. For free 24/7 crisis support:
Call the

National Suicide Prevention Lifeline

: 1-800-273-8255.

Text

Crisis Text Line

: Text HOME to 741741

Call

Substance Abuse and Mental Health Services Administration

: 1-800-662-4357