May is Mental Health Awareness Month, and we hope this month, as always, you're doing great! But we also get it if you're struggling – many of us are after the last couple of years. But there's also good news: according to a poll conducted by the American Psychiatric Association, almost 70 million adults resolved to find ways to improve their mental health at the end of last year. That's around a quarter of the adult population! As American Psychiatric Association president Vivian Pender, MD, said in a press release, "To see one in four Americans focusing on their mental health in this moment is important and encouraging."
So this month, we want to keep this trend going. To that end, we'd like to hear your stories, and we'd also like to highlight some organizations that are working hard to support those living with mental health issues, whether they can be of help to you, or you're looking for a worthwhile place to donate or volunteer. 
The State of Mental Health in America
While resolutions to work on mental health are indeed encouraging, there are unfortunately still a lot of reasons we need those resolutions. Just check out these statistics: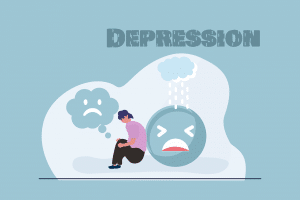 Nearly 50 million Americans (almost 20%) are experiencing a mental illness. 4.91% are experiencing a severe mental illness.

9.5% of the adult population is living with a depressive disorder, while 18% of Americans aged 18–54 are suffering from an anxiety-related disorder.

1 in 5 teens suffer from a mental illness, yet many avoid seeking help.

Most people living with mental health issues have two or more conditions, like depressive disorder and anxiety.

The Mental Health America (MHA) annual State of Mental Health in America report found an increase of 664,000 people from last year's dataset reporting serious thoughts of suicide.

Women in the U.S. are two times more likely to suffer from depression when compared to men.

Women attempt suicide more often, but men are four times more likely to die by suicide.

Over half of all adults with a mental illness do not receive treatment, totaling over 27 million adults in the U.S. who are going untreated. The percentage of adults with a mental illness who report an unmet need for treatment has been increasing every year. 
These statistics are certainly less encouraging than our resolutions, but we also want to bring you some good news. First, let's look at some positive mental health trends to look out for this year, and moving forward. 
Moving Forward
Fortunately, mental health is becoming more of a priority in our country, and there is research being conducted into how we can improve mental health services, address racial and socioeconomic disparities, and get to a place where we can all enhance our well-being, starting with our state of mind. The following are just a few positive trends to be aware of:
Nearly 61% of adults have experienced at least one traumatic event in their lifetimes, so clinicians, health care practitioners, educators, and mental health professionals are widely embracing a trauma-informed approach to care to address trauma among the broader population. This will mean a more holistic approach to treating mental health issues.

Soon you might be able to take a blood test to easily detect a mental health condition like depression. In April 2021, researchers at the Indiana University School of Medicine developed a novel blood test for mental illness, suggesting that biological markers for mood disorders can be found within RNA biomarkers.

We will most likely see the continued expansion of telehealth services for mental health. Not only that, but according to Nathaniel Ivers, PhD, department chair and associate professor at Wake Forest University in Winston-Salem, North Carolina, "Because of the COVID-19 pandemic, many mental health professionals now have the training, experience, confidence, and technology to conduct telemental health services effectively and ethically. It also has the potential to increase mental health treatment access to rural and older adult communities."

Transcranial magnetic stimulation (TMS), a non-invasive method of brain stimulation, has been studied extensively in recent years and is being increasingly used to treat certain mental health conditions. As the FDA continues to approve these types of treatments, it could mean help for people whose depression is not improving with traditional methods. 

Virtual reality, which has recently been approved as a way to help combat chronic pain, could also become an effective method for treating mental health concerns, since it can help users learn a number of behavioral and cognitive skills to cope with things like stress. 
As we said, the above are just a few innovations to look out for as we all try to improve our mental health. And for now, while we might not have all of these technological advances in place yet, and while we might not even have equal treatment for all, or a way for everyone to access help, there is something we do have. We have a lot of people working very hard for a lot of organizations that are supporting mental health. Let's take a look at just a few of them.
Organizations Supporting Mental Health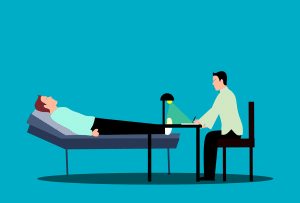 As we've pointed out, a huge number of Americans are living with mental health conditions. But even though mental illness is so common, there is still a lot of misunderstanding and stigma associated with it, and it's often difficult for individuals to seek the help they need. That's where mental health charities can step in. Check out the following organizations:
1. National Alliance on Mental Illness (NAMI)
Through advocacy, public awareness, support, and education, NAMI works to ensure individuals with mental illness live fulfilling, healthy lives. They work to help remove the stigma surrounding mental illness and to promote public policy, but they also help people directly through their hotline and help page. In fact, over 50,000 people were able to seek help in 2020 through their toll-free NAMI HelpLine (800-950-6264) alone, and the help page of their website got over 233,000 hits!
2. Mental Health America (MHA)
This organization is all about promoting good mental health for all, with a strong emphasis on prevention, advocacy, and educational programs. One of MHA's core philosophies is their B4Stage4 Philosophy: "that mental health conditions should be treated long before they reach the most critical points in the disease process," similar to how we strive to prevent and treat cancer well before Stage 4.
3. Rethink Mental Health Incorporated
Rethink Mental Health Incorporated encourages us all to "rethink" the stigma associated with mental health issues and empower people to get the help they need. They do this through educational programs, as well as advocacy programs that encourage those who are struggling, or who can encourage others to get help, to speak out. Rethink Mental Health Incorporated also has a more creative side, with music and art programs. 
4. Child Mind Institute
Here's another statistic to throw out there: half of all mental illness occurs before the age of 14, and 75% occurs by the age of 24. That's why the Child Mind Institute focuses on bettering the lives of children and families of children struggling with mental health and learning disorders. They offer treatment options, as well as support for families and teachers, and conduct crucial research.
5. American Foundation for Suicide Prevention (AFSP)
As we noted above, the number of people with suicidal thoughts is increasing every year. But the American Foundation for Suicide Prevention is working hard to change this, by supporting those affected by suicide through research, education, and advocacy, with local chapters in all 50 states. In addition to funding a lot of critical research and hosting local events, AFSP is also currently supporting and funding the 988 crisis response system, which is a new number for the National Suicide Prevention Lifeline (also called just Lifeline) that will be operational nationwide by July 2022. The current number is 1-800-273-TALK or 8255.
6. The JED Foundation (JED)
The JED Foundation's mission is to protect the emotional health of, and prevent suicide for, our nation's teens and young adults. They partner with high schools and colleges to help give teens and young adults coping skills by encouraging community awareness, understanding, and action for young adult mental health. They also engage in public policy and advocacy, but it's their "Seize the Awkward" campaign, which encourages young people to have important (but sometimes awkward!) conversations with each other about their mental health, that really stands out as a unique initiative.
7. The Trevor Project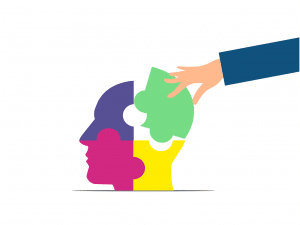 You might know this organization as one that supports young LGBTQ people – but how do they support them? With a lot of focus on mental health. The Trevor Project provides crucial mental health resources, focusing on issues such as anxiety, depression, eating disorders, substance abuse, and suicide prevention in members of the LGBTQ community under 25 years of age. They have resources like crisis intervention tools, suicide prevention trainings, and other community resources.
8. Shatterproof
Shatterproof is a nonprofit that focuses on how substance abuse and mental illness impact communities across the United States. They seek to end the stigma around substance abuse and help treat and prevent addiction by advocating for policy change at the federal and state level. They also provide educational tools and support for those seeking treatment.
9. Black Emotional and Mental Health Collective
BEAM's goal is to help remove systemic barriers that often block African Americans from  accessing mental health resources. The nonprofit does this through education, training, advocacy, and the creative arts. In addition to other resources, BEAM has mobile crisis unit services in some states.
10. The National Center for Transgender Equality
While this is a more holistic organization, the National Center for Transgender Equality also offers a variety of resources for transgender mental health issues. 
Through advocacy, research, education, treatment services, and destigmatization, these organizations all work in some way to make life better for those living with mental health issues and their families. Please consider contacting one if you need help, or donating to one if you can afford to do so – you can even make a difference by volunteering! 
The bottom line is, any one of us can go through difficult times, and considering how common mental health issues are, most of us know someone who is even if we're not. So, this month (and every month), let's find ways to support each other, and ourselves. Feel good out there!