Most people would love the opportunity to live forever, while science hasn't found a way to live eternally yet,  studies are showing there are ways to make sure you live as long as possible with simple diet changes. Olive oil, olives, fish, nuts, whole grains, vegetables, and fruits, these foods are just some found in the Mediterranean diet. This diet is considered a super diet. Not only is it delicious, but it saves lives. Well, in a way. The Mediterranean diet has been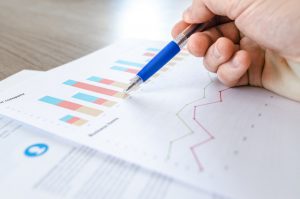 found to help you live longer, no matter what age you begin the diet. The program reduces the risk of death from all causes by 20%! Of course, in order to reduce the risk of death in your life, you have to stick to the diet. So how does this diet work exactly? Well, the foods carry so many vitamins and more that your body needs for healing and better functioning.
The Study
A study conducted by Harvard University and published in the British Journal of Nutrition focused on the health and dietary regimen of over 5,000 individuals aged 65 and older living in Italy. The researchers had participants complete a food questionnaire on their daily diet, with a point system of 0-9 depending on how close their diet was to the Mediterranean diet. Nine meant the person was eating a Mediterranean diet (or very close to it), while 0 meant they were far from the diet.
The Results
After all the data was collected from the participants, it appeared that those whose diet was closest to the Mediterranean had fewer signs of heart disease, and reduced mortality from other causes. The closer a person was to the Mediterranean diet, the lower risk of premature death. Every point counts, which means that even something as small as a greek salad at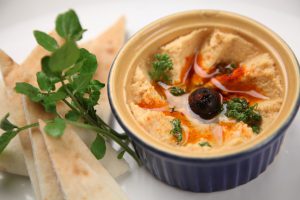 dinner helps. Every point that a person received meant that their risk of premature death decreased by 5%.
While there is no exact reason why the dietary program prolongs life, there is one main ingredient the diet has that helps- monounsaturated fats. These fats are good fats which are associated with a longer life, decreased risks of heart disease, chronic disease, lower blood pressure, and improved brain function. These good fats are found in virgin olive oil, and olives- which are staples in the Mediterranean diet. Olives also contain a variety of nutrients such as vitamins A, E, iron, and fiber.
"We all know that the Mediterranean diet is good for health, but there are few studies focusing on the elderly," stated Marialaura Bonaccio, an epidemiologist at the Mediterranean Neurological Institute, IRCCS Neuromed, and first author of the study. "If you start a good healthy lifestyle when you are young, probably your benefit will be even greater," said Bonaccio, "But even if you are old and you start having a healthy lifestyle including diet you can (live longer)."
Not only is the Mediterranean diet delicious and super easy to stick to, it also helps you live longer. It doesn't matter what age you start the diet, as soon as you bring it and keep it up, then you immediately receive the benefits that come with it. It is like a magical diet that can reduce serious health issues. Honestly, it is that easy. Eating healthy can be done, as long as you put in the time. You can start slow by incorporating olive oil when you cook, and then add fresh fish, lean meats, feta cheese (yum), olives, yogurt, nuts, whole grains, and of course vegetables.