Medicare does not cover 100% of all medical expenses, which is why many people choose to purchase a Medicare Supplement Plan. A Medicare Supplement Plan will cover whatever out-of-pocket costs are left after Medicare has paid its part – and if you have a Medicare Supplement Plan, you know just how much money this can save you. That means you're probably pretty happy with your plan – but what if you get a notice that you need to change your Medicare Supplement Plan because it is getting discontinued? Why would this happen and what can you do about it?
Reasons Your Plan Could Be Discontinued
Typically Medicare Supplement Plans are not discontinued, but it can happen in certain cases. For example, if:
Your insurance company files for bankruptcy

Your insurance company goes out of business

You gave false information when applying for your plan

You fail to make your monthly premium payments
Before your plan is discontinued, you will receive notices, emails, and letters that your plan is ending.
The Next Steps 
If you receive notice that your plan is going to be canceled, the first thing you should do is make sure you keep your notice of termination in your records, so you have it when you are looking for a new plan. Also, it is important to note that if you lose coverage due to nonpayment or because you have given false information, you will not have the same outcome as you will if you lose your plan due to something out of your control, such as your insurance company going under.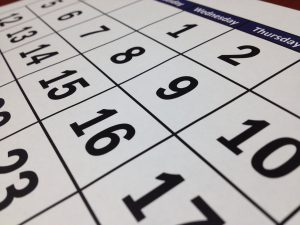 If you lose your plan due to circumstances beyond your control, you have the right to buy a new plan: this is known as a guaranteed issue. Guaranteed-issue rights protect you from having to undergo medical underwriting, or the process by which an insurance company collects information regarding your health history to decide whether to issue you insurance, to get a new plan.
If you do have guaranteed-issue rights, the only thing you need to do is to find a new Medicare Supplement Plan within 63 days from the day your coverage ends. You will need your letter of discontinuation for proof that you have special circumstances, and you can begin shopping for a new plan. 
If you lost your Medicare Supplement Plan due to nonpayments or giving false information, you can try to purchase a new plan, but you will not have guaranteed-issue rights, meaning you will face medical underwriting. This could mean denial or increased monthly payments due to pre-existing conditions. However, if you work with an EZ agent, we can find you an affordable rate for a Medicare Supplement Plan by comparing all available plans in your area. 
If you are looking for a new plan because your Medicare Supplement Plan is being discontinued, EZ can help. Our agents work with the top-rated insurance companies in the country, so we can easily compare plans in your area in minutes. We will help you find a Medicare Supplement Plan that fits your budget and meets your medical needs, so you can start saving money. To get free instant quotes for plans that cover your current doctors, simply enter your zip code in the bar on the side, or to speak to a licensed agent, call 888-753-7207.