Enrolling in Medicare can be overwhelming. In addition to all of the new terms that you will need to learn, you will also need to learn about what is covered and how much you will pay for different services. For example, Medicare covers Part A (hospital insurance) fully as long as you meet the requirements,while with Part B (medical insurance), you will have to pay 20% of bills out of pocket. A Medicare Supplement Plan can help make up the difference. With all of the different options you will need to sort through, you may find that you want to go to an insurance agent for help. However, you should not feel intimidated into enrolling in a plan or paying for extra coverage. This is where a form known as  the Medicare Scope of Appointment will be your saving grace.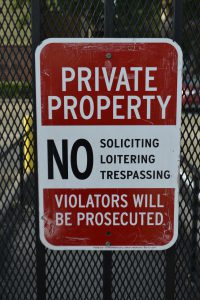 Medicare Scope Of Appointment Form
A Medicare Scope of Appointment form is a federal form that is required by law when an agent sells you Medicare coverage. If you have decided to reach out and meet with an agent, or work with one to find out what your Medicare options are, then you will need to fill out one of these forms detailing what you would like to discuss. Your answers will help your agent get a better understanding of what exactly you are looking for, so that they can present you with your options and nothing more. This means that this form will also protect you from scams and unwanted solicitation from high-pressure sales people. 
This form  was created specifically for in-person meetings; however, you can choose to have a telephone meeting and consent to an oral agreement. The recording of your conversation will serve as a Scope of Appointment.
Form Options 
When you fill out a Scope Of Appointment form, you check off what options you would like to discuss with an agent. The list of options to choose from on the form are:
Medicare Supplement Plans

Dental/Vision and Hearing Plans

Medicare Advantage Plans

Hospital Indemnity Plans

Stand-Alone Part D

Drug Plans
Once you check the boxes on what you would like to discuss, you will sign your name on the "Beneficiary Signature" line. Your agent will then only be allowed to discuss the items that you expressed an interest in.
Not Sure What You Need?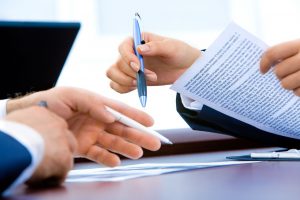 In the beginning, the process of signing up for Medicare can be quite overwhelming, and you might not know where to start. You might not know what kind of coverage you want exactly or which boxes to even choose. At EZ.Insure, our team of experts will provide you with knowledge of all the different types of coverage options and which ones will best suit your needs. You will be assigned your own personal Medicare agent, and that agent will prepare quotes for all available options, for free. All of our services are free, because we just want to make sure you get the help and coverage you need. No obligation, no hassle. To get started, enter your zip code in the bar above, or to speak to an agent, call 888-753-7207.