The federal government has finally announced Medicare premiums for 2022, allowing beneficiaries a little over 3 weeks of budgeting time before the end of the Medicare Annual Enrollment Period (AEP). Medicare premiums are usually announced in late October or early November, but it has taken longer than normal to release the numbers this year, with officials blaming the pandemic and uncertainty over a new Alzheimer's drug for the delay. So what kind of an increase can Medicare beneficiaries expect for the new year?
Medicare Part B Premiums
Unlike Medicare Part A (hospital insurance), Medicare Part B (medical insurance), which covers doctor visits, outpatient services, and medical equipment, has a monthly premium that increases each year. This year, there will be a 14.5% increase in Part B premiums, far outpacing an earlier estimate of 6.7%, which will take premiums for beneficiaries in the lowest income bracket from $148.50 a month to $170.10 a month. Officials at the Centers for Medicare and Medicaid Services (CMS) insist, though, that this increase will not be a burden on beneficiaries.
"Most people with Medicare will see a 5.9% cost-of-living adjustment (COLA) in their 2022 Social Security benefits—the largest COLA in 30 years. This significant COLA increase will more than cover the increase in the Medicare Part B monthly premium," CMS said in a statement.
"Most people with Medicare will see a significant net increase in Social Security benefits. For example, a retired worker who currently receives $1,565 per month from Social Security can expect to receive a net increase of $70.40 more per month after the Medicare Part B premium is deducted."
Medicare Deductibles 
Medicare Part B Deductible
The Medicare Part B annual deductible will also see a big increase next year.  It will increase by $30 from last year's amount, making it $233 in 2022. That's a 14.8% increase!
Medicare Part A Deductible
Medicare Part A does not have a monthly premium, but it does have an annual deductible; for 2022 it will be $1,556, up $72 from this year's $1,484.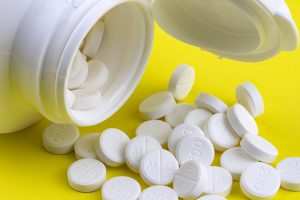 Why the Delay and Why the Huge Increase?
CMS has said that part of the increase in premiums and deductibles is due to the uncertainty over how much the government will end up paying for the new Alzheimer's drug, Adulhem. The drug, which was approved by the FDA in June, is the first Alzheimer's medication in nearly 20 years and is estimated to cost about $56,000 a year per patient. That means if Medicare beneficiaries have to pay 20% of the cost of the drug, they would be facing $11,500 in out-of-pocket expenses just for this one medication. Medicare is still assessing whether they should cover the drug or not, and is hoping to have a decision by the spring. For now, Medicare is deciding on a case-by-case basis.
"The increase in the Part B premium for 2022 is continued evidence that rising drug costs threaten the affordability and sustainability of the Medicare program," said Medicare chief Chiquita Brooks-LaSure in a statement.
These jumps in Medicare rates are the largest increases we have ever seen, so we understand that you're worried about budgeting and being able to afford your medical expenses. The best way to better prepare for the 2022 rates is to find an affordable Medicare Supplement Plan – and the best way to do that? Speak to an EZ agent! We work with the top-rated insurance companies in the nation and can help find a plan that will save you money in the new year –  maybe even hundreds of dollars. Let our agents take the stress off you and help you budget for the new year by comparing plans and finding ways to help you save money. And because we want to help you save more, our services are completely free- no obligation or hassle. To get free instant quotes for plans that cover your current doctors, simply enter your zip code in the bar on the side, or to speak to a licensed agent, call 888-753-7207.