Imagine walking up to the pharmacy and hearing that your medication is no longer covered by Medicare, followed by the price of the drug. This happens often, and it can be overwhelming. Fortunately, there is something that can help: transition refills. A transition refill is a one-time, 30 day supply of the drug that Medicare no longer covers. This will ensure that you receive your medication for at least a month more.
Transition Refills Are Provided When: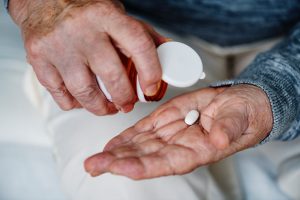 You recently switched plans and your medication is not covered under your new plan. The plan will give you a 30-day transition refill within the first 90 days of enrollment.

Your plan dropped your medication/s from its formulary, or added coverage restrictions for the calendar year. Your plan will give you a 30-day transition refill within the first 90 days of the calendar year. They will also provide you with a notice about the new coverage policy.
Transition refills are not for new prescriptions, only for drugs you were taking before losing coverage or switching plans. The refills are not free, and you will have to pay the cost-sharing associated with the medication. This means you will have to pay as a Tier 4 or 5 Specialty Drug with 25% or more of the retail value.
Options After Using A Transition Refill
Switch Medications

– Speak with your doctor immediately and ask if there is a drug on the plan's formulary that will work for you. The doctor will write a new prescription for you,

with a generic form

, or a different brand name.

File for a formulary exception

– If the prescription you are taking is absolutely necessary, then your doctor can contact your plan to request an exception. If denied, then you can file an appeal. If the exception is not processed by the end of your 90-day transition refill period, then your plan must provide more refills until the exception is answered.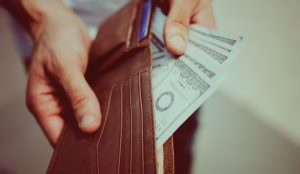 The Centers for Medicare and Medicaid Services (CMS) stated "The purpose of providing a transition supply is to promote continuity of care and avoid interruptions in drug therapy while a switch to a therapeutically equivalent drug or the completion of an exception request to maintain coverage of an existing drug based on medical necessity reasons can be effectuated."
When signing up for a new Medicare Supplement Plan, you should ask your Medicare agent if all of your medication is covered. EZ.Insure offers you your own Medicare agent that will search the best plan options based on your medication list. We will provide you with your own personal Medicare agent that will do all the research and provide you with plan options reflecting your interests. To get an instant quote, simply enter your zip code in the bar above. To speak to an agent directly, call 855-220-1144, or email replies @ez.insure.