In April, Senator Bernie Sanders introduced a new version of his "Medicare for All" bill, a single-payer health care that would eliminate private health insurance companies. Under Medicare for All, Americans would no longer pay premiums or deductibles, because the government-run system will replace private health insurance offered through employers. Republicans vocally expressed that Medicare for All is costly and ineffective. Democrats who stood behind the plan are slowly backtracking. During the debate on July 26, ten Democrats stood on stage, but only two raised their hands when asked if they were in favor of dismissing private health insurance. Some Democrats criticized the single-payer health care plan, broadcasting the first divide among the candidates.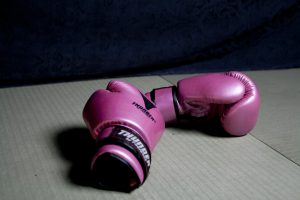 Senator Warren and New York Mayor Bill de Blasio were the only two debating Medicare for All's efficiency. Warren stated that Medicare for All solves the problems that families face due to rising insurance premiums. Most cannot afford healthcare.
Other Democrats offered to keep private insurance, in order to give Americans a choice. Sen. Amy Klobuchar said she was "just simply concerned about kicking half of America off of their health insurance in four years."
Candidates Senator Cory Booker and Representative Tulsi Gabbard signed the Medicare for All bill but did not raise their hands at the debate. Even Representative Beto O'Rourke, who was once for the Medicare for All bill, changed his mind. It was clear he was not supporting it, stating that he would rather be in favor of a milder option allowing people to voluntarily buy into Medicare instead. "I think the choice is fundamental to our ability to get everybody cared for," O'Rourke said.
De Blasio interrupted as O'Rourke spoke, the debate's first interjection. "Wait, wait, wait," he said. "Private insurance is not working for tens of millions of Americans when you talk about the co-pays, the deductibles, the premiums, the out-of-pocket expenses. It's not working. How can you defend a system that's not working?"
"That's right. So for those for whom it's not working, they can choose Medicare," O'Rourke responded.
Former Representative John Delaney chimed in stating that "we should keep what's working and fix what's broken. We should give everyone in this country health care as a basic human right for free. But we should also give them the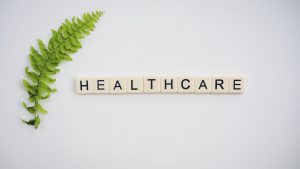 option to buy private insurance."
A poll from the nonpartisan Kaiser Family Foundation found that Americans supported Medicare for All 56% to 42%. The numbers have fallen to 25% when people were told it could lead to delays in getting care, and to 37% when they were told it could lead to higher taxes.
Democrat candidates displayed a clear divide and issue amongst Medicare for All. Even candidates, who once endorsed the bill in the past, showed they currently don't support it. This is just the beginning of the health care battle.