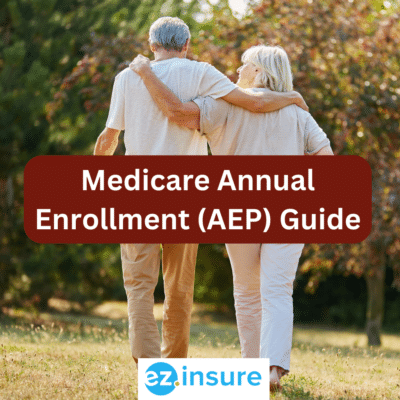 Medicare's Annual Enrollment Period (AEP) is here, so don't worry if you missed your initial enrollment period, you've got time! You've probably seen all the ads urging anyone eligible to enroll or make changes, but what is the AEP, and how can you make sure you're enrolling in the right plan? Well, you're in the right place for those answers. This guide will show you how, when, and what changes you can make to your current Medicare health plan or prescription drug plan for 2024. You'll get answers to all the important Medicare AEP questions so you can make the best choices.
What Is The Annual Enrollment Period?
For Medicare, this happens every year from October 15 to December 7. People might also call AEP "Open Enrollment" or "Fall Enrollment Period." All people who are eligible for Medicare can sign up or make changes during this time, and your new coverage will start on January 1 of the next year.
What Can I Do During The Annual Enrollment Period?
You can use the AEP to initially enroll in Medicare. You can also use the AEP to sign up for a Medicare Supplement Plan or Advantage Plan if you already have Medicare Parts A and B. On the other hand, you can also drop your current Medicare Supplement Plan or drop your Medicare Advantage Plan and go back to Original Medicare if you choose. 
Enrolling in Medicare
Medicare is a government program that helps pay for health care for people 65 and older or younger people with certain disabilities or health problems. The 4 Different parts of Medicare cover different kinds of medical treatments.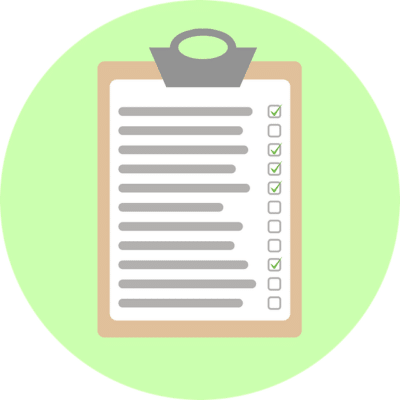 Medicare Part A –

Medicare Part A pays for short-term inpatient care in a hospital, skilled nursing center, or nursing home, as well as hospice care and some home healthcare.

Medicare Part B –

Medicare Part B pays for doctor visits and other outpatient services, as well as mental health care, ambulance transfers, durable medical equipment, lab tests, and preventive screenings. Parts A and B are sometimes called "original Medicare" to set them apart from Medicare Advantage plans that are run by private companies.

Medicare Advantage (Part C) –

Medicare Advantage plans are an option to replace original Medicare. They are offered by private insurance companies in accordance with Medicare rules. Participants usually pay less out of pocket, but service is usually limited to providers in the network.

Medicare Part D –

Coverage for prescription drugs. To sign up for Medicare Part D, you need to have either standard Medicare or a Medicare Advantage plan.

Medicare Supplement –

Medicare Supplement Insurance is sold by private companies. It pays for some of the costs that original Medicare doesn't cover, like deductibles, coinsurance, and copays.
Comparing
During the Annual Enrollment Period, one of your biggest decisions is whether it's better to go with Original Medicare with a Medicare Supplement plan or a Medicare Advantage plan. Knowing the different types of coverage can help you decide which one makes the most sense for you. Here's a look at how they compare.
Original Medicare
Allows you to use any doctor, hospital, or other health care provider who accepts Medicare and is taking on new patients.

Coverage for Parts A and B of Medicare.

There's no need to pick a primary care doctor, and most of the time, you don't need a referral to see a specialist.

Most of the time, you pay a deductible, co-pays or co-insurance, and Part B premiums.

Medicare Part D is not included.
Most people who have Medicare Part A benefits do not have to pay a premium. In 2024, the standard monthly premium for Medicare Part B is $179.80, but if you make more, your payment may be higher. The Part B deductible in 2023 was $226 and should be close to the same for 2024. There are deductibles and charges for both Parts A and B. The 2024 prices have not been announced yet but they should be close to the 2023 amounts. Part A charges in 2023:
Benefit period deductible was $1,600.

Hospital stay days 1-60 had no coinsurance per benefit period.

Days 61-90 has a $400 per day coinsurance per benefit period.

Days 91 and over had $800 coinsurance per lifetime reserve day used (up to 60)

Once you've used all of your lifetime reserve days the patient pays all costs
Medicare Supplement
Fills in the coverage gaps left by Original Medicare

Medicare is billed first for health care services, and the Supplement Plan is billed second.

Out-of-pocket costs will be based on what's left after Medicare and the Supplement Plan pay their share.
Medicare Supplement plans vary based on the insurer and the plan you choose and where you live. To find out more about Medicare Supplement costs click here for our state-by-state Medicare Supplement Guide.
Medicare Advantage
Usually, you have to use doctors, hospitals, or other health care workers that are part of the plan's network. There may be a fee if you go to a service that is not in your network.

Required to cover the same essential services Original Medicare does.

Depending on plan and provider, you may need a referral for specialists.

Plans have different out-of-pocket costs, but some may limit how much you have to pay each year.

Most plans cover medications through Medicare Part D.
How much you pay for a Medicare Advantage plan (Medicare Part C) depends on the plan you choose. Members of Medicare Advantage are still responsible for paying their Medicare Part B payments, but some plans may pay some or all of them on their behalf. This is called a "Medicare giveback benefit" in the insurance world. Some Medicare Advantage plans may have a monthly fee on top of what you already pay, but most don't. Deductibles, copayments, and coinsurance costs can also be different.
AEP Tips
Your Medicare plan will automatically continue at the start of each year unless you change it, but you might not get the same benefits. Every year, insurance companies look at the perks of their Medicare plans and make changes. Instead of just letting your plan keep going, you should make sure it still meets your wants. During the Medicare Annual Enrollment Period (AEP), you can change your plan if you want. Here are some tips to help you make decisions about your Medicare coverage during AEP that are based on accurate information.
Check Your Current Plan Changes
Each year, your Medicare Advantage plan (Part C) or Medicare prescription drug plan (Part D) may change how much it covers or how much it costs. Changes go into action on January 1, so you need to be aware of them when making decisions during AEP. Changes to a plan may include adding new benefits, taking away benefits that were previously offered, updating the list of drugs that are covered, and lowering or raising prices. Plans will send you a letter called an Annual Notice of Change (ANOC) that explains any changes to your benefits or costs for the next year. Plan members usually get ANOC letters in September. Read it carefully and get in touch with your plan provider if you don't get one.
Review Your Handbook
"Medicare & You" is the government's official guide to Medicare. It covers coverage, costs, enrollment, and more. Every year, it's changed. The guide shows what's new with Medicare and what, if any, big changes are coming in the next year. Changes to Medicare rules or policies could affect your benefits, costs, or other parts of your health care, so it's important to stay up to date.
Review Your Plan
Now that you've looked at plan changes and gone over what your plan covers it's time to look at your present plan more closely. Start by figuring out how well your current Medicare plan will work for you in the coming year. If your plan still seems like the right choice, you don't have to do anything during AEP to keep it. You'll stay on the plan as long as you keep paying your fees and other costs.
Shop Around
If you think your plan won't meet your requirements anymore, you should look for one that will. Even if you think your current plan will still meet your needs, you may want to look around to see if you can find one with better features or lower costs. Every year, on October 1, insurance companies release new information about their Medicare plans. They are competing for your business, so don't be afraid to look at all of your choices.
What If I Miss The Annual Enrollment Period?
During the Medicare Annual Enrollment, you can change your Medicare Parts A or B coverage. From October 15 to December 7, anyone can sign up. People who have private Medicare Advantage plans have their own open enrollment time, which runs from January 1 to March 31. If you miss your open enrollment time, you usually have to wait until the next year to make changes. However, there are some cases where you can make changes before the next year. Special Enrollment Periods (SEPs) are times when you can make changes to your benefits. You might be able to get an SEP if you:
Move to a place that isn't in the service area of your present plan.

Move to a new area that gives your current plan new coverage choices

Are let out of prison

Move into or out of a nursing home with skilled care

Move back to the United States after living abroad

Leave coverage through a company or COBRA (Consolidated Omnibus Budget Reconciliation Act) coverage

Stop being covered by the Program of All-Inclusive Care for the Elderly.

Used to be able to get Medicaid, but now you're not.

Are registered in a Medicare Advantage plan or Part D plan that hasn't been renewed

Both Medicaid and Medicare are available to you.
These are just some of the times when you might be able to change your Medicare plan outside of the Annual Enrollment Period. On the Medicare page, you can find out more about these times.
Getting Medicare With EZ
EZ can assist you in enrolling in Medicare, purchasing a Medicare Supplement Plan, or simply weighing your options. Our agents work with the best insurance companies in the country. They can provide you with a free comparison of all available plans in your area. We will go over your medical and financial needs and help you find a plan that meets your needs. To get started, simply enter your zip code in the bar below or give one of our licensed agents a call at 877-670-3602.