Did you take advantage of the Medicare Annual Enrollment Period (AEP), and review your plan, or even change it for next year? Great! The AEP is your opportunity to save some money and maximize your medical benefits for the new year. But what happens once the Medicare Annual Enrollment Period is over? When does your new plan's coverage begin? And what happens if you don't like your new plan? What if you missed the AEP altogether? 
Your New Plan Begins…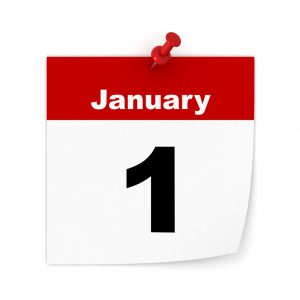 The Medicare AEP ended December 7, so now you are unable to make any changes to your Medicare plan until next year. If you did decide to change your plan before the AEP ended, your plan will not begin until January 1st. What does this mean for the plan that you have decided to drop? Don't worry, your current plan will continue to cover you until the new plan kicks in on the 1st of the new year. 
But What If…
You Are Unhappy With The Plan You Chose?
If you choose a plan and then decide that you're not happy with it, you do have options. Specifically, if you chose to enroll in Original Medicare and buy a Medicare Supplement Plan alongside it, you have the option to change your Medicare Supplement Plan to a different one that better fits your needs within 30 days of your enrollment. After 30 days, you will be subject to medical underwriting and might have to pay more because of pre-existing conditions. Remember, there are 10 different Medicare Supplement Plans to choose from, so you're sure to find one that is right for you – simply speak to one of our agents, who will help you compare them all. 
If you missed the AEP,  you will have to wait until the next AEP to switch plans, unless you qualify for a Special Enrollment Period (SEP), which will allow you to sign up for a Medicare health or prescription drug plan, or change plans outside of the AEP. A few situations that might make you eligible for a Special Enrollment Period include:
You moved out of your plan's service area.

You moved into, out of, or still live in a skilled nursing facility, or another institution such as a long-term care hospital.

You left your employer-based or union-based health insurance.

You're moving back to the United States after living outside the country.

Your plan is losing or ending its contract with Medicare.
In addition,  during the Medicare General Enrollment Period and Medicare Advantage Open Enrollment Period from January 1 – March 31, you can drop your Medicare Advantage Plan (if you have one) and return to original Medicare. 
Work With A Medicare Agent
There is no one-size-fits-all when it comes to Medicare coverage. You will need to review all available plans in your area and find one that fits your budget and your medical needs as much as possible for the new year. And if you missed the AEP, don't worry: you don't have to be trapped in a plan that isn't right for you. 
If you are looking for a plan, know that you have options, and that you don't have to go it alone – EZ.Insure can help by providing you with a licensed agent to compare plans for you. Our agent will compare all available plans, review your specific needs, and find the perfect match that will provide the right amount of coverage, while saving you money. Our services are free and there's no obligation. To get free instant quotes for plans that cover your current doctors, simply enter your zip code in the bar on the side, or to speak to a local licensed agent, call 888-753-7207.