Most of us know how important nutrition is to our overall health, but unfortunately, we don't always eat the way we should. Instead of planning and eating healthy meals, we often grab something quick. or something that tastes delicious, but lacking in nutritional value. But as you age, focusing on nutrition becomes especially vital, because poor nutrition can lead to a number of chronic diseases, or make some of them worse. If you're struggling with your nutritional habits, you should know that nutrition counseling is available – but will Medicare cover it, so you can make better choices?
Consequences of Poor
Nutrition
According to the CDC, 6 in 10 adults have a chronic disease brought on by lifestyle choices, including poor nutrition. In the short term, poor nutrition can lead to stress and tiredness; in the long term, it can contribute to the risk of developing conditions like being overweight or obese, type-2 diabetes, high cholesterol, heart disease, osteoporosis, and even some cancers.  
If your diet is less than ideal, you'll probably notice: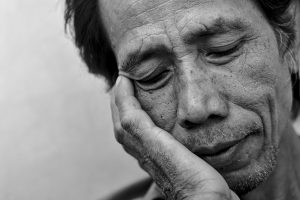 Decreased energy levels

– Eating processed foods, or foods high in salt, sugar, and starch, can lead to a spike in your blood sugar, leaving you feeling lethargic afterward. 

Reduced immunity

– Eating food that does not fuel your body will mean your body will be less able to fight off illness. 

Disrupted sleep

– Unhealthy diets can lead to obesity, which is linked to sleep apnea, snoring, and restless leg syndrome.

Increase in memory problems

– Many studies show a link between a poor diet and long-term cognitive decline. 
Medicare & Nutrition Counseling
Nutrition counseling, or medical nutrition therapy (MNT), has been shown to lower the chances of getting sick or developing conditions associated with poor nutrition, and improve your overall quality of life, especially if you have a chronic disease. So, since 2002, Medicare beneficiaries have been given access to medical nutrition therapy benefits, depending on their health status. 
For example, if you have diabetes or kidney disease, you could be covered for MNT under Medicare Part B. If you meet the qualifications, you will pay nothing out-of-pocket, because your nutrition counseling will be considered a preventative service. 
If you qualify for MNT, you will get services including:
An initial nutrition and lifestyle assessment

Individual and/or group therapy sessions

Help with managing your chronic disease

Follow-up visits to check your progress
Medicare will generally cover three hours of MNT in the first year, and up to two hours of MNT for each year after.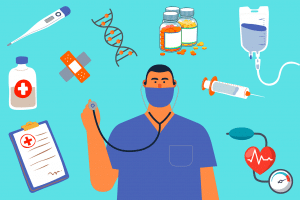 If you choose to get nutrition counseling that is not a preventative service, you will pay coinsurance as well as your Part B deductible. Remember that Medicare Part B only covers 80% of the cost of treatments, leaving you the remaining 20% to pay out-of-pocket. This can be quite expensive, especially if you are living on a fixed income, as many Medicare beneficiaries are. Fortunately, though, you can save money on medical expenses and get extra coverage by purchasing a Medicare Supplement Plan. 
There are 10 different Medicare Supplement Plans to choose from, each offering different coverage options and rates. It's worth looking into a Medicare Supplement Plan to save as much money as you can, so speak to an EZ agent for all of your options. EZ's agents work with the top-rated insurance companies in the nation and can compare plans in minutes for you at no cost. To get free instant quotes for plans that cover your current doctors, simply enter your zip code in the bar on the side, or to speak to a licensed agent, call 888-753-7207.