As you age, your bones can begin to deteriorate, making hip fractures much more likely. In fact, according to the CDC, more than 300,000 adults 65 or older – 80% of whom are women – are hospitalized for hip fractures each year. What's more, complications from a fractured hip can be life-threatening in older adults especially if a fracture is left untreated. Hip fractures can be painful and hard to recover from, but surgery (hip replacement) and time will help get you back up and walking again. But how much of this is covered under Medicare?
Hip Fracture Risk Factors
With age comes weaker bones, as well as an increased risk of falls. About 95% of hip fractures result from a fall. You are more likely to experience a hip fracture if the you have the following risk factors:
Medications that can make you drowsy or dizzy

Malnutrition

Medical conditions such as diabetes, overactive thyroid, dementia, stoke or Parkinson's

Being inactive

Previous hip fracture 

Tobacco and alcohol use
Hip Replacement Surgery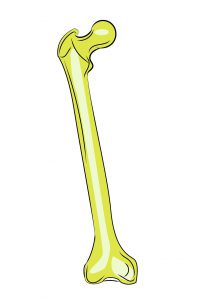 There are two different types of hip fractures:
Femoral neck fracture-

the femoral neck is below the ball part of the ball-and-socket hip joint in the upper part of the femur (thigh bone).

Intertrochanteric region fracture

– this region is below the femoral neck, where the femur bone juts out.
After experiencing either of the hip fractures mentioned above, you will need to have surgery. There are 3 different types of surgeries to repair hip fractures:
Hip repair using screws-

metal screws will be used to hold together the broken bone.

Partial hip replacement

– the doctor replaces the head and neck of the femur with metal.

Total hip replacement

– the upper part of the femur and the cocker in the pelvic bone will be removed and replaced with artificial parts made of metal or a hard plastic. 
After surgery, you will need to stay in the hospital for a while, and will then need to undergo  physical and occupational therapy.
If you do experience a hip fracture and need surgery to treat it, Medicare will cover a lot of your expenses. Medicare Part A will cover the surgery as well as the time you have to spend in the hospital afterwards. Medicare Part A will also cover some of the physical therapy you receive in a skilled nursing facility. Part B will cover any the tests that you will need before surgery, such as lab tests and MRIs, as well as any outpatient physical therapy you receive afterwards.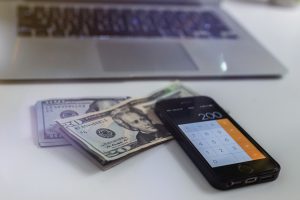 While Medicare does cover hip surgery and physical therapy, you will still be responsible for some out-of-pocket expenses. Medicare Part B only covers 80% of approved expenses, so you will be responsible for the 20% coinsurance that Medicare does not cover. You will also have to pay Medicare Parts A and B deductibles and copays. 
Depending on your financial situation, the Medicare Part B coinsurance could become a burden. Medicare Supplement Plans can help cover some of these costs. With one of these plans, all you will have to worry about is paying a low monthly premium; you will not have to worry about other Medicare expenses. There are 10 different plans to choose from, so you are sure to find one that suits your financial and medical needs.
A hip fracture can happen to anyone at any time. If it does happen to you, know that you don't have to struggle to pay for surgery and therapy to get better. EZ.Insure can find you a Medicare Supplement Plan that will offer you great coverage, as well as peace of mind. Our agents are knowledgeable about all Medicare Supplement Plans and can compare all the available plans in your area in minutes. We will find you an affordable plan that will save you hundreds of dollars throughout the year. To get free instant quotes, simply enter your zip code in the bar above, or to speak directly with one of our licensed agents, call 888-753-7207. No hassle and no obligation!