The dreaded OB/GYN appointment. For many women, seeing the gynecologist is just plain  nerve-wracking. You want it to be over and done with, and you also might get hung up beforehand on things that don't matter; for example, the majority of us make sure that we shave our legs and bikini area to try and make the visit feel less…awkward. But what about the really important stuff? Before going to see your OB/GYN, you should be mentally prepared and ready to ask questions and discuss anything that is on your mind. Your vaginal health is just as important as your overall health, so take the time to make the most of your appointment by using the following tips.
Write Down Your Concerns/Questions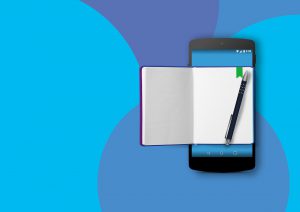 Whether it is your first time going to the OB/GYN, or your 20th time, it is always best to be prepared ahead of time; during your visit, you might get caught up in small talk or lose your train of thought and forget to ask the important stuff. So, before your appointment, take the time to write down any concerns and questions you have. For example, if you are experiencing unusual  discharge, itchiness, pain, or changes to your menstrual cycle, write these things down so you don't forget to bring them up while you are there. It's a great idea to put this all down in a note on your phone, so you know you won't forget your list, and so you can easily pull up the note and check off each concern after you get an answer. 
Keep Track of Your Menstrual Cycle
Do you have an app to track your menstrual cycle? Having one makes it much easier to determine whether your cycles are normal or sporadic; in addition, your gynecologist will ask you when your last cycle was, so having it noted in your app will make this question easier to answer. It is important to talk about your menstrual cycle with your gynecologist in order to make sure there are no issues, such as polycystic ovarian syndrome (PCOS), a thyroid condition, cervical or uterine cancer, or pelvic inflammatory disease (PID); conditions like this can cause changes to your menstrual cycle, and these changes can be the first indication that something is wrong. For example, PCOS affects between 1 in 10 women ( up to 5 million American women), and more than 50% of women don't know they have it. Keeping track of your menstrual cycle, and speaking up about any issues you notice could mean the difference between getting a diagnosis for a condition like PCOS, and allowing it to get worse.
Talk About Everything…And We Mean Everything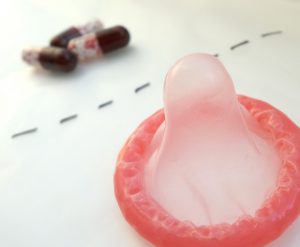 Roughly 30% of women admit to lying to their gynecologists. Some issues are not easy to talk about, such as previous or current STIs, abortions, miscarriages, or how many sexual partners you've had, but this information is very important for your gynecologist to have so they can better understand your health and can better treat you. Leaving out important information could be disastrous for your health!  For example, if you have had unprotected sex and are worried about STIs, bring this up and ask questions. Or does cancer run in your family and are you terrified that you could end up with breast, uterine or ovarian cancer? Make sure to bring that up, and ask how to perform breast exams, whether you should seek genetic counseling, or what other things you can do to catch these cancers early. Think you might be beginning menopause or perimenopause  because you're experiencing vaginal dryness, hot flashes, or mood changes? Talk about it so you can better understand it, know what to expect, and better prepare for this major change in your life. 
Follow up
Your relationship with your gynecologist shouldn't end when you walk out of their office. If you have any follow-up questions or concerns after your visit, call them and ask away; even if you do not get to speak with your gynecologist, a nurse or physician's assistant (PA) will be able to answer your questions. 
Your gynecologist's office should be a safe space for you to talk freely about anything regarding your vaginal, sexual, and overall health. Remember, your gynecologist has heard anything you have to say before, so don't feel embarrassed to talk about the heavy stuff that is important to your health – not being prepared to talk about these things could be detrimental to your health. It's their job to keep you healthy and they will not judge you! 
It's important that you're comfortable with your gynecologist, so if you do not like your current doctor or are looking for a new one, you'll need a health insurance plan that covers the doctor you want to see. Comparing plans in your area is the best way to find a plan that offers great coverage and covers your choice of doctor, and the best way to compare plans is to come to EZ! EZ will compare plans in your area for free, and will find an affordable plan with comprehensive coverage that covers your doctors, medications and more. To get free instant quotes on plans in your area, simply enter your zip code in the bar above, or to speak with an agent, call 888-350-1890. No obligation.