This is it. You've done it, taken the plunge: you're finally following your dream, and you've got your new business up and running. You've been planning and perfecting, but now it's time to invest all of your time and attention into the most important thing: getting that first, real customer (or hopefully, customers!) to start buying what you're selling. 
No problem, right? You've got a great idea, and you're ready to share it with the world – and there are so many ways to share your business with the world. In fact, there are so many channels for getting your business out there that you might actually be finding it difficult to figure out the one(s) that make the most sense for your business, and that will get you the results – and the paying customers – you're looking for. So if you're feeling a little unsure about the next steps, check out our handy dandy tips for getting you your first sale, fast! 
Getting Started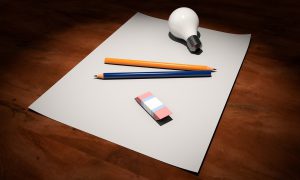 Here's the thing: you don't have customers yet, so you don't have a steady source of revenue, so you don't have much money to spend on acquiring customers… And that means you probably also don't have the money to hire an agency or marketing department. It's up to you to earn your first customers at a time when your product or service probably isn't perfect yet, and you aren't in a position for it to sell itself, because you don't have the name recognition. 
That means you've got to make the constraints of limited time and money work for you. But remember, the same constraints that limit your options can also keep you on track for success. When you know exactly how much money you have and where revenue needs to be, you can be laser-focused on optimizing your sales approach to reach the target.
So where do you start? Not with Super Bowl ads and lavish launch parties, but with the basics, of course: let's meet your prospective customer.
1. Create your ideal customer avatar
Your first customer is out there, but who are they? You need to know who they are before you can go looking for them. While you want to acquire customers, you also need to be sure you're acquiring the right customers – the ones who will stick around and bring in more customers. So ask yourself: who is my perfect customer, where do they hang out online, what are their pain points, and how can I provide solutions to them? Informal focus groups and a little online market research can help to ensure that you're selling the right way, and giving your ideal customer what they want.
2. Network with your target customers  
Now you know who you're looking for, reach out to them! Get online where they hang out, and hang out with them. Head to the online forums and social media groups where your potential customers congregate and tell them what you're all about. If you can, meet them face-to-face, as well, by attending trade shows and conferences, where you can make some vital connections. Consider this example of face-to-face connection success: Etsy got off the ground by traveling to craft shows and convincing vendors to sell on their site.
3. Make the first move
We know you've got an amazing service that should sell itself, or a product that should be walking off the shelves, but it doesn't always work that way. Again, you've got to go out and meet your customers, and also introduce yourself to them, and one way to do that is with some good old-fashioned cold calling. Hey, Uber began by cold calling limo companies! Reach out to prospective customers in the way that makes most sense for your business, whether that's online, by phone or email, or even by stopping by an office with donuts! And remember, cold calling is most effective if you're using it as a way to mutually get to know each other, NOT as a way to immediately start in with the hard sell.
4. Use your existing network
Ok, maybe you don't want your first customer to be your mom, but starting with your existing network is never a bad idea, since you already know them (and you know what? It still counts if your first customer is someone you know!) People you already know are a great source of info and can help you expand your network further: you can comfortably ask them about pain points and what they want and need, as well as ask them to share your business with their network.
Get to Know Your Tech Tactics
Acquiring your first customers is all about meeting people, and doing so online is a big part of growing any small business these days. So you need to know where to go and how to drive traffic to your business.
Start free and easy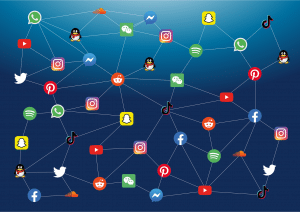 You're on a budget, so the first thing you should take advantage of is social media and other online communities (think: Reddit). First, figure out the best platforms for your business. You already know your customer, right? So you know where they hang out, but make sure you're also matching your business to the platform. For example, businesses that sell products and would benefit from glossy images should definitely have a presence on Instagram. 
Next, think of some ways to drum up interest, maybe by offering a promo code targeted to the specific customers you're looking for. Just be sure not to blast out spam: low-quality promos are no replacement for trying to make authentic connections.
Finally, remember to use social media and online communities as ways to drive traffic back to your website. Always include your URL in your bios and any content you post. 
Join a community
You can get involved in online communities that your customers are likely to be members of, but you can also join groups to get help and support from experienced entrepreneurs. Check out the following communities, for example:
Spend a money to make money
You might also have to put a bit of your budget aside to do a little paid advertising. This is a great way to get targeted advertising, and if you're taking advantage of online advertising platforms, you might be surprised by how little you have to spend. Since many paid advertising channels allow you to pay per click, in some cases you can start with a budget as low as $10, and scale up from there if you find paid ads necessary and effective. 
So where should you be putting your money? As we pointed out above, every platform is different, and you should choose the right one for you based on who you're targeting and how the tools allow you to reach potential buyers. Remember too, that you should have a presence on a social media platform before you start advertising, so there's something for your target audience to check out when they do click! 
Some paid platforms to consider include:
Facebook advertising –

According to Pew Research, Facebook is one of the most popular social networks with the most diverse user base in terms of age, income, gender and ethnicity. That means you'll be able to use Facebook's targeting options to really hone in on and reach your ideal customer. You can even narrow them down based on interests, so if you truly know your target market, the money you spend on Facebook ads could really get you noticed.
Instagram advertising –

Instagram has one of the most engaged user bases among social networks, according to data from Smart Insights. It's a great platform for reaching a huge number of Millennials, for influencer marketing, and for displaying your own visual ad in others' feeds to drive traffic back to your account and website.
Google Ads –

What's the first thing that a lot of people do when they want to buy something? Google it! So you might want to try paying to advertise on Google – it can be a bit complicated, but if you've got a product or service with a high search volume, it might be worth it. 
Have a Few Tricks Up Your Sleeve
So now you know your customers, and how to reach them. Now it's time to make sure you have a bag of tricks up your sleeve to entice them. For example: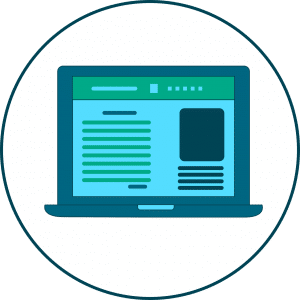 Be interesting –

Ha, more easy said than done, right? But to entice customers, sometimes you need to get yourself out there and tell your story. Start a

blog

, or offer to guest blog, and don't be afraid of affiliate marketing.
Be creative –

Cliched as it is, you need to think outside the box: advertising is fine, but you need to cut through the noise. Try hosting a contest with your product as the prize, offering to partner up with a complementary business and send samples of your product with theirs, sponsoring a local event, or asking for

reviews

from bloggers.
Be generous –

Nothing gets people on board with a business like free stuff! You can offer free samples, a generous discount code, or a freemium upgrade. Don't forget about using

viral loops

, or offering incentives for customers to share your business with their network.
If you're just starting out, and waiting (im)patiently for your first customers to start banging down your door, this is a super exciting – and scary – time! Will you find your ideal customers? Will they stick with you? We're feeling pretty confident that you'll be pulling in prospects in no time – you just need to follow the tips above, and pretty soon you'll be making your first sale. Just remember to treat those first customers well, and use those first successes to get your business growing!