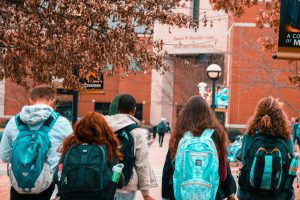 It's September already (can you believe it?!) and maybe the schools in your neighborhood have been in session for a few weeks now or perhaps they're just kicking off the new school year. No matter where you live it's not too late to think about reaching out to a neighborhood school or school district to see how you can help out. Not only is it a great way to build a positive image of your agency, it's a wonderful, cost-effective, subtle advertising technique that has the potential to reap so many benefits for your business' reputation. The options are endless to make your community and clients remember your business this September and beyond.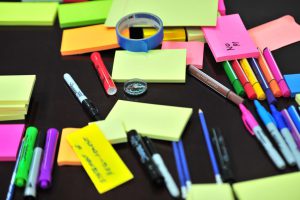 Schools need support from everyone, not just teachers and parents. Businesses in the community are a great resource. You likely have assets that schools can benefit from and the payback may be the most valuable you'll ever receive. Your public perception from an act of community goodwill will skyrocket. You'll be reaching an untapped audience and will gain some loyal clients in the process.
Think Outside the Backpack
Of course a school isn't going to turn down a check so if that's all you have time or energy to commit to, don't hesitate to fill one out and send it in. The recipients will be more than grateful and any amount large or small will be appreciated and a positive association to your agency will be made. But if you have some time to offer, try some of these creative ideas that can help you help the kids and schools in your community and leave a lasting impression and impact.
Sponsor a backpack drive. To get started, set up collection boxes in your lobby, design posters promoting it, and post on your social media accounts exactly what you're collecting. Clients old and new can swing by and drop off their donations. Give a goal that you want to fill up X number of backpacks before school begins to distribute to children in the community. Once the deadline passes and you have your backpacks filled, you can distribute as you see fit. Contact the school's principal if you're not sure how or where to hand the backpacks out. Even if school is already in session, you can collect some supplies to distribute all year long.
Get branded supplies. Think about a cheap, customizable school supply that will be used constantly and then order within your budget. Be sure to order it with your logo or contact information prominently displayed so your name isn't forgotten. There will always be a need for a pencil, pen, or highlighter so why not have potential clients (or their children) reach for one with your name on it?
Get in touch with the PTA. If you're at a loss as to where to focus your efforts, ask the parents, particularly ones on the school's PTA. They know what projects need the most attention and are most urgent. Maybe there's an upcoming Teacher Appreciation Day that needs a lunch sponsored or the gym needs a new coat of paint. Foot the bill and get great exposure and word-of-mouth advertising for your agency.
Sponsor Back-To-School Night. It's the one night a year where parents and teachers are running through the halls trying to get acclimated to their new normals. You can have a table with giveaways (don't forget to display your business cards) or maybe some water bottles to quench the thirst of some chatty parents. Whatever it is you come up with you will have guaranteed foot traffic of potential clients that night.
Little Effort, Big Impact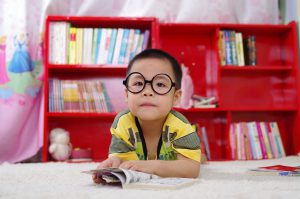 Back-to-school time is a golden opportunity for you and your business to get involved in your community or foster an already established relationship. It's easy to get lost in a sea of other businesses so use this time to put you and your business back on potential clients' radar. If you're in a marketing slump, consider a September comeback and make it an annual giving event. You're the best judge of the amount of time, money, and involvement you can afford so take a look and make a big (or small) move and make it a September to remember!