Let's talk about that thing no one likes to talk about: getting older. As much as we try to make it slow down, time just keeps plowing forward and it seems we need to run faster to keep up with it. According to the World Health Organization, the average life expectancy of women is 75.6 years, but Queen Elizabeth is 96 and is the first royal to have a reign over 70 year in the UK, which is amazing. While normal people, regardless of gender, can't have the royal treatment, there are some tips from Queen Elizabeth's lifestyle that non-royal commoners can incorporate into their own lives to work on extending their life expectancy average.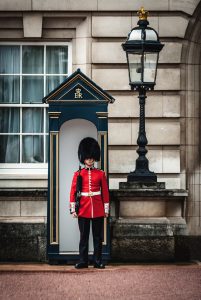 Have a cup of tea (or coffee) in the morning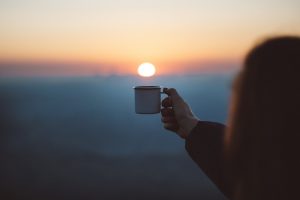 The Queen starts her day off as many Brits do – with a nice cup of tea. No matter what your beverage choice is, waking up and relaxing with a cup nestled in your hands is just a great way to kick off your day. It helps you really slow down and smell the roses. The Queen doesn't add sweetener or milk so if you can avoid it or wean yourself off of it, that is only going to be better for your overall health. Grab a mug, have a moment of zen, and think about what you want to accomplish in the day ahead. It's a great ritual regardless of royal status or beverage choice.
Eat breakfast
We've heard it all our lives: breakfast is the most important meal of the day.
Since breakfast ranges from healthy to horrible, take a page from Queen Elizabeth's book and stick with a moderately healthy cereal to start your day off on the right foot. Her choice is a bowl of Special K.
While there are healthier breakfast options, there certainly are far worse. As long as you're steering clear of sugary cereals, a bowl in the morning is a great way to get your day off on the right foot.
Meal plan
Her Majesty is lucky and has chefs who prepare menus for her. They present her with different options 3 days ahead of time. She can approve or change anything she might not be keen on and from there the chefs shop, prep, and cook her meals. Sigh. If only everyone had a personal chef. Since you probably don't, what can we take away from this? The more prepared you are for meals the less likely you are to make unhealthy decisions. We've all been there. We're staring at the fridge wondering what to make for dinner then just pick up the phone and order a pizza. If you start planning out your meals ahead of time you can be ready at the drop of a hat to make smart meal decisions. Maybe 3 days at a time is not feasible, so start small and try planning out the day. This can help lead to healthier and less spontaneous choices.
Drink in moderation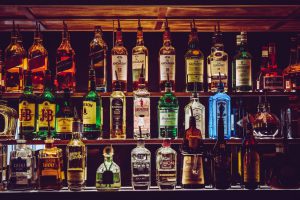 Alcohol use throughout the pandemic has spiked and whether you're a drinker or not, it makes sense. People were stuck in their homes with nothing to do and nowhere to go. Lockdown exacerbated people's desire to reach for the bottle and formed unhealthy habits. If you had a glass of wine once a week, perhaps it evolved into a glass of wine every night with dinner. No matter what happened throughout the pandemic with your drinking habits, it's never too late to take a step back and change your relationship with alcohol. Be like the Queen and instead of binge drinking, enjoy a nightly cocktail. It's rumored her favorites are martinis, gin, and champagne. You don't need to stop drinking altogether if it's something you enjoy but try to ease up and take notes from Queen Elizabeth, limit consumption to one per day.
While we can't get the same attention and treatment as Queen Elizabeth, she must be doing something right. Put on your crown, act like the Queen, and try to live a little more like her. You just might be royally surprised at the results!