If you currently have a life insurance policy and are thinking about changing or replacing it, you should first weigh all the pros and cons of doing so. There might be several reasons why you are considering changing or replacing your policy, but depending on your situation it might not be a good idea. In addition, there are some rules and regulations that go along with replacing your life insurance, so make sure it's the right move for you.
Life Insurance Replacement Rules
Each state has its own set of laws and regulations when it comes to replacing your life insurance policy. You can find out your specific state's rules by going to the National Association of Insurance Commissioners' website to make sure that you would be able to replace your current policy without any issues.
Why You Might Consider Life Insurance Replacement
There might be various reasons why you would want to replace your current life insurance policy with a new one. Some of these include:
Price-

The cost of life insurance is a major reason to search for a new policy. Your policy might just be too expensive for you, or it might have too much coverage and you might want to lower the amount in order to save more money.

Life changes-

Many changes could occur in your life that would make it necessary to find a different life insurance policy. You might have bought a home, got married, or expanded your family, and need to up your coverage. Or maybe you're approaching retirement, so you might need less coverage than you did when you and your family were younger.

Health–

If your health has changed, you might want to replace your current policy. For example, maybe you purchased your policy when you were not in the best of shape, but now have gotten in better shape and could get a better price.

Type of policy

– You might have purchased a 10-year term life insurance policy, and now that it is coming to an end, you might need to renew it or search for a more permanent life insurance policy, or a universal life insurance policy.
Why You Should Keep Your Life Insurance
If you are considering replacing your current life insurance, be aware that there are a few reasons why you should reconsider and keep your current life insurance policy.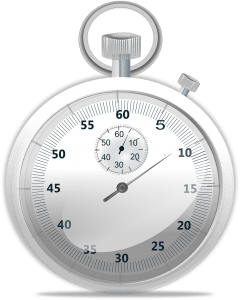 Contestable period

– When you purchase a new life insurance policy, a new contestability period will begin. This means that for around two years after purchasing the policy, you will have a waiting period. During which the insurer can challenge paying out the death benefit.

First-year charges-

  You might be subjected to first-year expense charges when you replace a life insurance policy, which might include underwriting, agent commission, and the issuing of the new life insurance policy.

Worse health-

 A new life insurance policy could be more expensive if your health is not what it used to be or has worsened. This includes if you have gained weight, are taking any new medications, or any other situation regarding worsening health status. 
You should consider shopping around and comparing policies from different life insurance companies. There are many great affordable life insurance options to choose from that will provide enough money for your family, for a low monthly price. The best way to find the right life insurance policy for you and your specific needs is by working with an agent who specializes in life insurance. We have provided the top life insurance companies in the nation below; each offers hassle-free assistance and the most competitive rates. Always check multiple sites to make sure you have bargaining power and know the advantages of each company. Make sure a hard time isn't made harder by a financial burden, check life insurance rates today.