As a small business owner, you've worked very hard to build your business, and you want to make sure that you can keep it going for a long time, even after you are gone. You might be wondering what will happen to your business after you pass away, and how your loss will affect your family and employees. In most cases, a business will either go out of business or will be taken over by a partner when the owner passes, but in the worst-case scenario, your family could have to take on the debt carried by your business. If you don't want any of these things to happen, life insurance is a great way to not only protect your small business but your family, as well.
What Might Happen to Your Small Business
Oftentimes business owners think that their spouse or other family members will take over the business when they are gone, but that's very unlikely to happen. When you pass away, your family might not want to take over the company, or might not be capable of running it.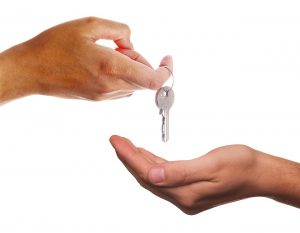 If a family member isn't the right option, you might want to rely on a key employee to take over the business. But they might require a salary commensurate with the added demands of the job, and the funds that will be needed to keep everything going might be more than the business can handle.
In addition, there is the possibility that a competitor will try to take over your business, take away customers, or purchase equipment and inventory cheaply from your business.
Life Insurance Options For Your Business
All of the above instances will not end in a positive way for your family or business. This is why life insurance is a very important way to protect your assets and your family. You can consider:
Key person insurance

– With this policy, when a key person like yourself dies, the insurance can help make up for lost sales or earnings and cover the cost of finding and training a replacement.

Buy-sell agreement funded with life insurance

– This allows remaining business owners to buy the company interests of the deceased owner at a previously agreed-upon price. This will ensure that your surviving family members will be fairly and properly compensated for their share of the business.

Individual life insurance

– You can also purchase a life insurance policy individually to provide your family with additional money to pay off any personal debts, and help with living expenses and future needs.

There are many great affordable life insurance options to choose from, which is why comparing plans is important.
Your family has financial obligations that will not go away when you are gone; they will need your help more than ever with their expenses, and the last thing you want them to worry about is money while they are grieving. There are many great affordable life insurance options to choose from that will provide enough money for your family, for a low monthly price. The best way to find the right life insurance policy for you and your specific needs is by working with an agent who specializes in life insurance. We have provided the top life insurance companies in the nation below; each offers hassle-free assistance and the most competitive rates. Always check multiple sites to make sure you have bargaining power and know the advantages of each company. Make sure a hard time isn't made harder by a financial burden, check life insurance rates today.