According to the CDC, every year more than 795,000 people in the U.S. have a stroke, and 1 in 4 people who suffer from a stroke will have a second one at some point in their life. If you have had a stroke, you know how scary it can be, as well as how difficult it can be to recover and avoid a second one. On top of all of that, you might be worried what would happen to your family if the worst were to happen, and you might also be wondering if you can still qualify for life insurance even if you've had a stroke, or even more than one stroke. The good news is that you will still be able to financially protect your family with a policy, but there are some things you need to be aware of. 
Can You Get Life Insurance After A Stroke?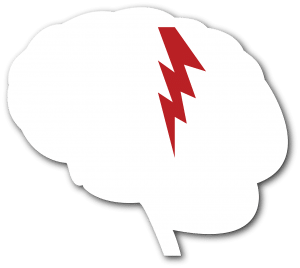 The simple answer to the above question is yes, but there are some requirements you will have to meet. For example, if you have had a stroke recently, some insurance companies will not consider your application for 3-12 months after the stroke. This is referred to as a "postponement" period.
In addition, life insurance companies want to make sure that applicants with a history of stroke are taking the proper precautions to prevent another one, which is why they will ask for your medical history and that you undergo a medical exam, unless you opt for a more expensive no medical exam life insurance policy. If you do choose to buy a more traditional life insurance policy, such as whole life insurance, the questions you will have to answer might include:
When did you experience your stroke or strokes?

Was it an actual stroke or a TIA (Transient Ischemic Attack)?

What tests did you undergo after your stroke or strokes?

Have you experienced any lasting neurological issues or other effects?

Are you experiencing any other health issues that are likely to contribute to another stroke such as hypertension, high cholesterol, diabetes, or coronary artery disease?

What medications are you currently taking?
How Much Will a Policy Cost You?
How much you will have to pay for your policy will depend on the life insurance company, and on whether you experienced a mini stroke, a TIA (Transient Ischemic Attack), or a full stroke. Your insurer will also take into consideration how long ago your stroke was: if you had a stroke 6 or more years ago with no complications, the rate you will be offered will be lower than if you have had a stroke more recently; once you pass the 10-year mark, your rates will very likely be only slightly higher than those of someone who has never had a stroke. 
The best way to know how much a policy will cost you is to work with a licensed agent who can review your situation and compare different companies' plans.
Can You Lower Your Rates?
Absolutely! You cannot control all of the factors that go into determining your rate after you've had a stroke, but there are some lifestyle changes you can make to reduce your risk and rates:
Quit smoking

Reduce alcohol consumption

Exercise regularly

Keep your blood pressure low

Reduce saturated fat and trans fat intake

Follow up with your doctor regularly
What If I Have Had Multiple Strokes?
This can be tricky, but if you have had multiple full strokes, your application for life insurance will most likely get denied – but you do have other options, such as final expense coverage or guaranteed issue life insurance. It is important to note that most  insurers that offer guaranteed issue life insurance will cap the death benefit at $25,000 to $30,000 depending on your age, because they are accepting you despite your health being an unknown risk. 
If you have had more than one mini-stroke, you might still be able to get coverage, depending on the insurance company; you will need to do some research to compare plans and companies, so you can find out which ones will offer you coverage and for how much. 
Strokes are very common: on average, a stroke occurs every 40 seconds and kills one person every 4 minutes in the U.S. If you have suffered from a stroke, we understand that you are worried about leaving your family behind, and that you want to make sure they will be financially stable if you pass away. You can still purchase a life insurance policy, and protect your family, even if you have had a stroke, as long as you are honest during the application process. 
There are many types of life insurance policies to choose from and many different companies to compare, so the best way to find the right policy for you and your specific needs is by working with an agent who specializes in life insurance. We have provided the top life insurance companies in the nation below; each offers hassle-free assistance and the most competitive rates. Always check multiple sites to make sure you have bargaining power and know the advantages of each company. Make sure a hard time isn't made harder by a financial burden, check life insurance rates today.