If your spouse is entering the military, they will be offered an array of benefits to protect your family, including health insurance and a life insurance policy. Members of the military are automatically enrolled in life insurance coverage through the military's Servicemember's Group Life Insurance (SGLI) program. Spouses and other dependents are also given a different version of this policy, which is known as Family Servicemember's Group Life Insurance (FSGLI). Find out the difference between these policies, what they cover, and if you should have another policy to supplement them.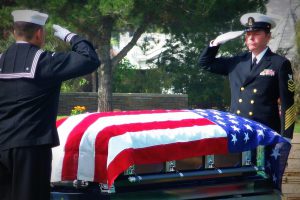 Military-Provided Servicemembers' Group Life Insurance (SGLI)
When your spouse enters the military, they will receive life insurance through the VA's Servicemembers' Group Life Insurance, or SGLI, program. They will automatically be given the maximum coverage amount of $400,000, but service members can also choose the specific amount of life insurance coverage they want, beginning in increments of $50,000. The price of these policies is about $30 a month. Service members can have access to these policies as long as they remain in the military; coverage is lost if they leave the military. 
Family Servicemembers' Group Life Insurance (FSGLI)
At the same time that your spouse receives their SGLI policy, you and your family will also be enrolled in the version for dependents of military members, known as Family Servicemembers Group Life Insurance, or FSGLI. While this is a good program, the coverage amount for this type of insurance is usually not enough to cover most military family's needs. FSGLI only provides up to $100,000 of coverage for spouses and $10,000 of coverage for each dependent child. Premiums for this policy are generally $0.50 to $5.00 per each $10,000 increment, depending on the age of the policyholder, and the price will increase as you age. Premium payments will be automatically deducted from your paychecks. This coverage also ends once your spouse leaves the military.
Other Options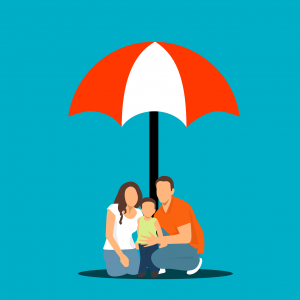 You and your family have other options if you need more coverage than what is offered by the military. Remember, you will need a policy that will at least cover burial costs, as well as one or two years' worth of living expenses.
If your SGLI and FSGLI coverage are not enough to cover these expenses, you or your spouse can purchase additional life insurance for low rates, you just have to compare plans from different companies to decide which policy suits your needs. For example, if you are looking for short-term life insurance, a term life insurance policy might be best for you, but if you want a policy that will cover you for your whole life, there are multiple permanent life insurance policies to choose from. 
The best way to understand how life insurance works, and find the right policy for you and your specific needs, is by working with an agent who specializes in life insurance. We have provided the top life insurance companies in the nation below; each offers hassle-free assistance and the most competitive rates. Always check multiple sites to make sure you have bargaining power and know the advantages of each company. Make sure a hard time isn't made harder by a financial burden, check life insurance rates today.