If you take care of a loved one, know that you are not alone. One recent study shows that 43 million Americans are currently acting as unpaid caregivers for a loved one. This can create a large financial burden on you and your family, but one way you can be sure that your family will be financially secure and still able to care for your loved one, even if something happens to you, is by purchasing life insurance.
The Cost of Caregiving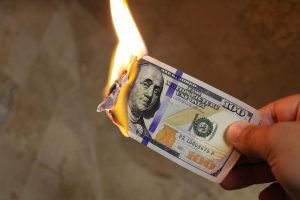 If you are caring at home for a loved one, you're probably dealing with a lot of extra expenses, including the costs of their prescriptions and any home modifications necessary to make them feel comfortable. AARP estimates that the out-of-pocket cost of caring for a loved one is almost $7,000 a year, and the inflation we are currently dealing with will certainly do nothing to help. 
And it's not just the expense of caring for a loved one: you also put a lot of time and energy into  helping your loved one bathe, feeding them, and providing any other care that they need, which would be expensive if you were to hire someone else to do it. 
The Toll Caregiving Takes On Your Job
Taking care of a loved one comes with responsibilities that can leave you stretched financially, but unfortunately, you might have to take time off of work (which will generally be unpaid), if the bulk of the caregiving falls on you. A lot of employers will offer flexible leave, but it won't last forever. This can take a toll on your paycheck and your career: in fact, nearly a quarter of caregivers have to stop working entirely when taking care of a loved one, and opt for early retirement. 
Doing this could mean taking a hit to your nest egg, and could make it harder to save for the future of your own family. But having a life insurance policy is an affordable way to make sure that you have enough money to pass on to your family, especially if you've chosen to take early retirement.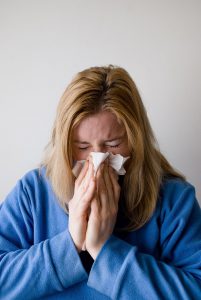 When you're taking care of someone, it's easy to focus all of your attention and time on them, and not on yourself. A recent survey found that nearly a third of caregivers go without routine physical or dental care, or skip or postpone treatment. But it's important to learn to take care of yourself, as well! 
Taking better care of yourself means finding ways to relieve stress and worry less, and one way you can do this is by purchasing life insurance coverage. Having a policy will give you the peace of mind that comes with knowing your loved ones will be safe and secure in the future. And the best way to get an affordable policy is to make sure you're in good health, so take good care of yourself!
The best way to find the right life insurance policy for you and your specific needs is by working with an agent who specializes in life insurance. We have provided the top life insurance companies in the nation below; each offers hassle-free assistance and the most competitive rates. Always check multiple sites to make sure you have bargaining power and know the advantages of each company. Make sure a hard time isn't made harder by a financial burden, check life insurance rates today.