How often do you sit down and read the fine print before buying or agreeing to something? Far too often, consumers make big purchases or enter into contracts without reading what they're getting into – and purchasing a life insurance policy is often no different. But when it comes to purchasing life insurance to protect your family, there will be clauses in your policy that you need to pay attention to and read carefully: these clauses are important, and the more you know, the better the decision you can make when purchasing your policy, or when you need to make a claim.
Contestability Period
First, it is important to understand what is known as the contestability period of your policy. This is a period of time, typically one to two years after you purchase your policy, during which your life insurance company has the right to review any claims made after your death. If the circumstances of your death are suspicious to them, or if your insurer suspects that you had an undisclosed medical condition, they have the right to investigate, and possibly reduce your beneficiary's payout, or even deny their claim altogether.
Common Life Insurance Clauses
All life insurance policies generally have one or more clauses or exclusions written into them. The clauses are meant to help protect you: the whole point of them is to make sure that your policy's contract is carried out in a fair manner. 
Some common life insurance clauses and exclusions include:

Freelook period

–  This allows you to cancel your policy and get a full refund within a specific period of time, typically 30 days.

Grace period

–  If you miss a premium payment, you w

ill generally have a grace period, meaning your policy will remain active for a certain period, usually 31 days, giving you a chance to pay your premium before the policy is canceled.

Spendthrift clause-

If the person you named as your beneficiary is in debt, this clause will protect the policy payout from being claimed by creditors, allowing the beneficiary to receive the full payment.

Misstatement of age clause-

  If you lie about your age during the application process, your insurer can raise your premiums, adjust the benefit amount, or decide to terminate your policy altogether.

Entire contract clause-

If you make any false statements on your application, your insurance company has the right to terminate the contract and deny any payouts to your beneficiary.

Suicide clause-

The substance of this clause can differ among different life insurance companies, but typically having a suicide clause in your policy means that your insurer will not pay out any claims if you die by suicide within a specific period after purchasing the policy – typically two years.

Reinstatement clause-

If your policy ends up getting terminated because you have fallen behind on payments, you can reactivate it by paying all of the premiums that you have missed plus interest. 
Do You Still Have Questions?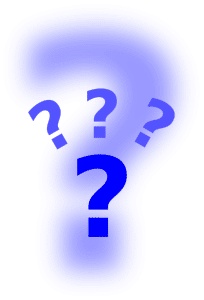 There is a lot to understand about life insurance policies and all of the rules surrounding them, but speaking to an agent can help make the process easier. A licensed agent from a top-rated insurance company can also help you find the best policy for you: they can help you find an insurer with affordable rates, and give you ideas for how to cut down on costs, as well explain all the ins and outs of each policy. 
We have listed some companies to work with that will be able to find you the most coverage for less. Always check multiple sites to make sure you have bargaining power and to know the advantages of each company. Make sure a hard time for your loved ones isn't made harder by a financial burden, check life insurance rates today.