Did you know that 1 in 26 Americans will develop epilepsy during their lifetime? This condition can have a big effect on your life – it can even affect your life insurance policy. Like any medical condition, epilepsy can make getting a life insurance policy a little more complicated, because life insurance companies will flag the condition as a possible problem. With that being said, it's still possible to get a great policy if you're living with epilepsy; life insurance companies rate conditions differently, meaning you just need to do some shopping around. Find out how you can qualify for an affordable policy, and how much coverage you can get.
Epilepsy Explained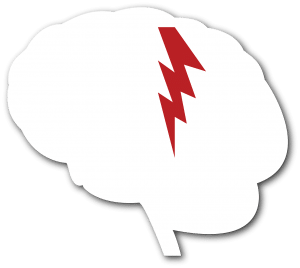 Epilepsy is a condition that affects the brain, causing seizures, which are the result of excessive electrical discharges in a group of brain cells. Seizures can last up to several minutes and can vary from the briefest lapses of attention to mild muscle jerks to severe and prolonged convulsions. Seizures can also vary in frequency, from less than one per year to several per day. 
Epilepsy often develops during childhood, but seizures can happen at any stage of life. It can be caused by strokes, brain tumors, genetic disorders, or injuries, but for two-thirds of patients, the cause is not known.
People with epilepsy can live long and normal lives with a few seizures that are not harmful, especially since there is a medication that can control seizures. It is estimated that up to 70% of people living with epilepsy could live seizure-free if properly diagnosed and treated. But some people can struggle with daily activities, like driving a car, and can have a higher risk of death.
Life Insurance & Epilepsy
Unfortunately, epilepsy is a condition that can impact your life insurance eligibility and rates. This is because, for some people who have more serious cases of epilepsy, the condition can affect life expectancy. It is still possible, though, to find a great life insurance policy, as long as you provide accurate and honest information about your condition to your life insurance company. 
Your insurer will have some questions during your medical exam that you should answer truthfully, with information such as:
Your epilepsy diagnosis, including type and cause, if known

When you were diagnosed with epilepsy (more recent diagnoses can sometimes earn you a better rating)

How often you have seizures, and their severity

Any medications you take, or other treatments you've received for epilepsy, such as surgery

Epilepsy complications or other health issues
If you have seizures less than once a year, a permanent term life insurance policy will probably be the most beneficial to you and your family. On the other hand, if you experience seizures quite often, typically two or more times a year,  you can opt for a life insurance policy that does not require a medical exam. You have options!
Your family has financial obligations that will not go away when you are gone; they will need your help more than ever with their expenses, and the last thing you want them to worry about is money while they are grieving. There are many great affordable life insurance options to choose from that will provide enough money for your family, for a low monthly price. The best way to find the right life insurance policy for you and your specific needs is by working with an agent who specializes in life insurance. We have provided the top life insurance companies in the nation below; each offers hassle-free assistance and the most competitive rates. Always check multiple sites to make sure you have bargaining power and know the advantages of each company. Make sure a hard time isn't made harder by a financial burden, check life insurance rates today.