We've come a long way in a short time towards protecting the rights of the LGBTQ+ community. In the last decade we've seen states outlawing conversion therapy for minors, banning biased coverage exclusions by health insurance companies, and allowing alternative gender expressions on identification and birth certificates. While the LGBTQ+ community is seeing legislative gains and political representation, there are still serious issues that need to be addressed. One of the most serious problems is the mental health crisis that is disproportionately affecting the youth of the LGBTQ+ community. 
The Hidden Enemy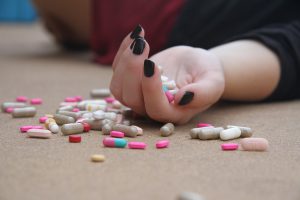 In 2019, The Trevor Project, a suicide hotline for LGBTQ+ youth, contacted over 34,000 individuals in the United States for the largest ever survey on LGBTQ mental health. This survey gives us a better understanding of the experiences of these teens, and the picture it paints is a disturbing one. 
39% of LGBTQ youth

and more than half of all transgender and non-binary youth seriously

considered attempting suicide

in the past twelve months.

 

71% of LGBTQ youth

reported feeling sad or hopeless for at least two weeks in the past year

2 in 3 LGBTQ youth

reported that someone has tried to convince them to change their sexual orientation or gender identity. Children and teens who have undergone conversion therapy are more than twice as likely to attempt suicide as those who did not.

71% of LGBTQ youth

reported discrimination because of their sexual orientation or gender identity
The numbers don't lie – LGBTQ youth are suffering. They face bias in and out of the classroom, unsupportive home environments, violence, and an uncertain political climate, all while struggling with their own identities. According to the Trevor Project, 87% of respondents said it was important to them to reach out to people with knowledge of LGBTQ issues. One way adults can help lighten their load is to serve as a safe space to process their experiences. In fact, the Human Rights Campaign Foundation says that support from caring adults is the greatest protection LGBTQ youth can have from depression and suicidal feelings.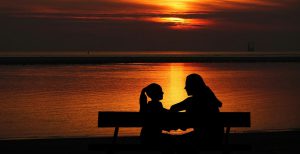 What these young people want, more than anything, is for a trusted adult to tell them it's okay – they're okay – and that they'll get through this. You can be that person for your children, their friends, and your community by remaining compassionate and open to conversation. If you notice a young person struggling, reach out to them and ask what's going on. Something as small as checking in can show them that you're on their team, and that can make all the difference.
Raise Your Voice
Youth engagement in American politics is at an all-time high. It's wonderful that so many young people are inspired to speak up about issues that matter to them, but the unfortunate fact is that only having social media as a platform doesn't always lead to true change. So while we, as adults, can't single-handedly push congress to pass protective legislation, we can lend our voice by voting in local and national elections, with LGBTQ+ rights in mind. We can call or write to senators, state representatives, and congress demanding action for equal protections for LGBTQ+ youth and adults. Locally, you can attend board meetings and advocate for GSAs, inclusive bathroom policies, and comprehensive sex education. Attending board meetings also gives you a platform to speak up if your school is allowing hostile environments and bullying. By amplifying their voices, we can give validation to their messages, show support and solidarity, and help impact real change to improve the experiences of LGBTQ teens. 
Right now, the statistics paint a bleak picture for the future of LGBTQ youth. If we act now, with openness and compassion, we can make their future brighter.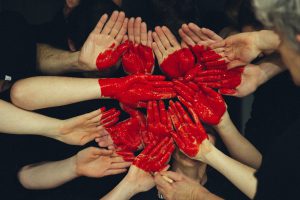 Reach Out
The Trevor Project is the leading national organization providing crisis intervention and suicide prevention services to lesbian, gay, bisexual, transgender and questioning (LGBTQ) young people ages 13-24.
Provides advice and assistance to runaways, including resources, shelter, transportation, assistance in finding counseling, and transitioning back to home life. NRS frontline staff will also act as advocates and mediators if/as needed.
The True Colors Fund is working to end homelessness among lesbian, gay, bisexual, transgender, queer, and questioning youth, creating a world in which all young people can be their true selves.
An agency that provides telephone, online private one-to-one chat and email support from youth for youth.