It's Pride Month again! But as we watch the parades and see all of the inspiring stories on social media, it's important to remember that this celebration is not just about the young members of the LGBTQ+ community. In fact, the only thing that's almost as important as looking to the future is remembering where we've come from, and honoring those who have made our present possible. So for all of you LGBTQ+ older adults out there, this is for you: a look at the original heroes of the movement! Just don't forget to add your stories to these more well-known ones, because you all deserve a place in the rich history of your community.
1. Karl Heinrich Ulrichs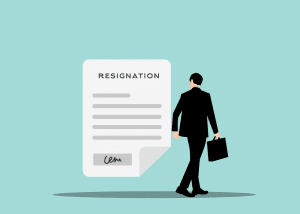 You might be surprised to find out that not all LGBTQ activism started in the 20th century. In fact, one of the first people to speak out for LGBTQ rights was a German living in the mid-19th century, Karl Heinrich Ulrichs. Ulrichs was a civil servant who was forced to resign from his job in 1854 for being gay. Amazingly, though, he did not fade into the shadows; instead, he went on to publish 12 volumes of work on sexuality, which included his theory that being gay is an "innate condition," and not a "learned corruption," as many people at the time believed. He even spoke out for LGBTQ rights, urging the German government in 1867 to repeal anti-gay laws. 
2. Del Martin and Phyllis Lyon
Martin and Lyon had been together for 3 years in 1955 when they founded (along with 6 other women who came to the first meeting) the Daughters of Bilitis, the first social and political organization for lesbians in the United States. They started and were the first editors of the organization's newsletter, The Ladder, which was widely read by the lesbian community, and earned Martin and Lyon a place as some of the first inductees into the LGBT Journalists Hall of Fame. They also fought against discrimination in the church, became the first lesbian members of the National Organization of Women (NOW), and helped to influence legislation in California outlawing discrimination in the workplace. Martin and Lyon married in 2004, but their marriage was later voided; then, in 2008, they were the first couple to get married when California legalized same-sex marriage. 
3. Bayard Rustin
Bayard Rustin is usually remembered as a civil rights leader, and an incredibly important one, at that: he was a close adviser to Martin Luther King, Jr, and a key organizer of the 1963 March on Washington for Jobs and Freedom, where King gave his historic "I have a dream" speech. He was, though, also openly gay at a time when it was difficult to be so, and, as Walter Naegle, Rustin's partner for the last decade of his life, says, he was "someone who was working to expand our democratic freedoms and increase our civil liberties and our individual freedoms".
4. Harvey Milk
Harvey Milk became a gay rights activist when he moved to San Francisco in 1972, before he became the first openly gay person elected to public office in 1977, when he won a seat on the San Francisco City Council Board. He continued to be an activist after his election, tirelessly advocating for rights in an engagingly hopeful way, until his assassination by a fellow city council member in 1978.
5. Audre Lorde
Lorde was a self-described "Black lesbian mother warrior poet." Her work covered everything from civil rights and sexuality to her own battle with breast cancer, and she inspired Barbara Smith to found Kitchen Table: Women of Color Press, the first U.S. publisher by, for, and about women of color. She made lasting contributions to feminist, queer, and critical race theory, using her powerful voice to speak for the voiceless: "I write for those women who do not speak, for those who do not have a voice because they were so terrified, because we are taught to respect fear more than ourselves. We've been taught that silence would save us, but it won't," she once said. 
6. Magnus Hirschfeld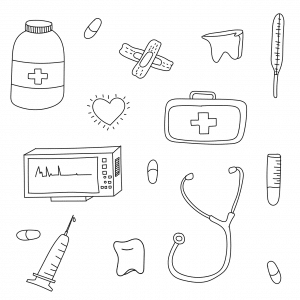 This might be a name you've never heard, unless perhaps you've seen the movie The Danish Girl. Hirschfeld established the world's first gender identity clinic, and his clients included Einar Wegener (the protagonist of 2015's The Danish Girl, who transitioned to become Lili Elbe – one of the first people to undergo gender reassignment surgery). Prior to that, he had been living in Germany as an openly gay man from the late 19th century, campaigning for gay rights. 
7. Marsha P. Johnson
The next three names were huge figures in the LGBTQ rights scene of the 1970s and 80s, and will be forever associated with the Stonewall uprising of 1969. Marsha P. Johnson (who would tell people the "P" stood for "pay it no mind")  was an outspoken transgender rights activist who, along with fellow trans activist Sylvia Rivera, helped form Street Transgender Action Revolutionaries (STAR), a radical political organization that provided housing and other forms of support to homeless queer youth and sex workers in Manhattan. She was also an AIDS activist, as well as a drag performer.
8. Sylvia Rivera
As noted above, Rivera was a trans activist along with Marsha P. Johnson, and helped form STAR with Johnson. Rivera endured a traumatic youth: her mother died by suicide and her grandmother threw her out for being too "effeminate," so she became a child prostitute at the age of 11; fortunately, the local community of drag queens took her in. She also identified as a drag queen, participated in demonstrations with the Gay Liberation Front, and joined the Gay Activists Alliance. While there is some controversy over whether she was actually even at the Stonewall uprising, some credit Rivera with starting it by throwing the first punch – but this has never been definitively proven. Either way, she was an important figure in the LGBTQ rights movement for many years.
9. Storme DeLarverie
A biracial, butch lesbian, DeLarverie is also credited with starting the Stonewall uprising, with other eyewitnesses agreeing with this account of the beginnings of the encounter with police. She worked for much of her life as an MC, singer, bouncer, bodyguard, and volunteer street patrol worker, becoming known as the "guardian of lesbians in the Village." She is also known as "the Rosa Parks of the gay community." In addition to her work for the LGBT community, she also organized and performed at benefits for battered women and children. When asked why she chose to do this work, she replied, "Somebody has to care."
10. Larry Kramer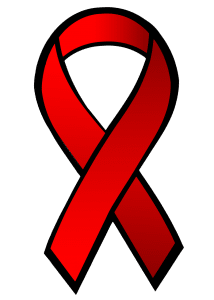 When the AIDS epidemic struck NYC in the 1980s, Larry Kramer, an openly gay novelist, screenwriter, and playwright, began writing to rally the gay community to action. He became an outspoken activist, calling on his community to embrace their anger, and ended up as one of the most prominent voices in the AIDS crisis, advocating for research, civil rights, and the prevention of AIDS, as well as for care for people afflicted by the virus.
11. Miss Major Griffin-Gracy
Miss Major is a trans woman activist and community leader for transgender rights, with a particular focus on women of color. She herself has experienced homelessness and incarceration, which has fueled her activism surrounding the trans community and incarceration. She served as the original Executive Director for the Transgender Gender Variant Intersex Justice Project, which aims to assist transgender persons, who are disproportionately incarcerated under the prison-industrial complex. 
We could go on and on (and on!) when it comes to the history of the LGBTQ+ community, and we encourage you to keep reading and researching. You might even be surprised by the number of amazing people who have shared the same struggles and triumphs with you. Virginia Woolf, James Baldwin, Florence Nightingale, Sally Ride, James Beard, Alan Turing, Barbara Jordan (the first African American elected to the Texas Senate in 1966, and the first woman and first African American elected to Congress from Texas in 1972), and even Oliver Sipple, the man who is credited with saving President Ford from an assassination attempt – all were part of the LGBTQ community, and made changes to the world in their own ways. So this Pride Month, be proud of those whose legacy you share, and be proud of your own place in history!