Your Guide to Beautiful Places Off the Beaten Path
What do you think of when you first decide to plan summer getaways? Hawaii? The Caribbean? Club Med? But, then you may have visions of sweltering attraction lines, crowded beaches, or endless waits for that frosty beverage you ordered. Nothing takes the fun out of a vacation like the stress of the crowd or worrying about things going wrong. Take a look here for travel insurance.
Have you taken a look at the ones farther down on the list? Beautiful places that are still safe and well-taken care of, but perhaps not as big of a draw. It's a shame for most people that overlook these hidden treasures, but not you.  Here are some dream vacation spots no one ever thinks of…
For Beach-Goers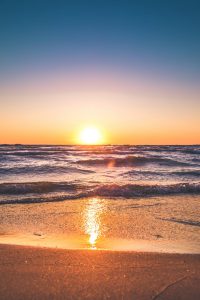 Plum Island, Massachusetts – With Newburyport nearby plus clear beaches, this barrier island is a good choice for those that want to get away and skip the crowds. It has a family friendly atmosphere, coupled with local restaurants, a wildlife refuge, and the accompanying range of animals.
Roatan, Caribbean –  For those that want to stretch their dollar, this island is a cheaper choice. Not only that, but it's less crowded. You can experience the second largest barrier reef within swimming distance of the shoreline. While diving and snorkeling are the popular choices, you also have horse-back riding and butterfly gardens around.
Culebra, Puerto Rico – Stunningly beautiful and private, this island is home to only 2,000 people. You'll find amazing sea creatures, a historic lighthouse, and a bird refuge. You will have to trade some creature comforts though. No giant resorts here!
For Campers
Devils Tower, Wyoming –  Ever seen Close Encounters of the Third Kind? This is the area where all the spookiness happened. They even have showings of it on site! If you're a mystery fan, check this place out for a camping trip. Another benefit is that Mount Rushmore is nearby in case you want to bundle the outing. It's a bundle for summer getaways.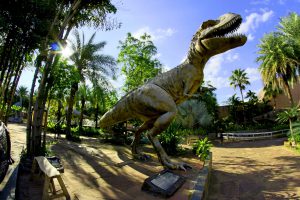 Fairy-Stone State Park, Virginia –  This park is known for its interesting crystal formations or "faerie stones." If you're wanting outdoor activities with natural beauty, this is a perfect choice. You can camp, hike, fish, picnic, or even just take a rowboat out. Don't forget to choose a good luck rock on your way out.
Vernal, Utah – I'll bet someone in the family wants to go to "Dinosaurland."  Vernal has tons of dinosaur bones and tracks right out in the park. You can camp nearby and enjoy kayaking near cliffs. If you visit here, make sure to pick up your "Dinosaur Hunting" license from the deputy lizard warden, Al O'Saurus.
For City-Lovers
Hvar, Croatia – Allegedly, this has become a hotspot for celebrities to go to thanks to its mild climate and position on top 10 most beautiful islands. It's got a vibrant nightlife with exclusive bars. Get tired of that? You can take a dip into its rich history or just hit one of the beautiful beaches nearby, truly the most versatile vacation spot.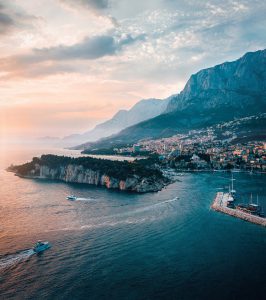 Gatlinburg, Tennessee – Bursting with events, Gatlinburg is a great place to visit for those who love to just soak up the atmosphere. The gorgeous green backdrop can make your vacation photos stand out. They have fireworks, summer-long street performances, a craftsman fair, and a songwriter festival. This is just summer.
Ayrshire, Scotland –  Do you have a fascination for castles? While not a contemporary city, Ayrshire offers tours of beautiful old castles. Can you imagine running your fingers across the aged stone, taking in the history of by-gone ages?  Fun activities, cheeses, and, my favorite, beer await you.
Everyone deserves to cut loose a little and enjoy themselves, but you don't have to do it standing shoulder to sweaty shoulder. With all of these fun places available, you should have no trouble picking out a location to relax and unwind. What else are summer getaways?