All businesses go through rough patches, whether it be when they first start up, or when they are faced with unforeseen circumstances. If your business falls on hard times, you might end up feeling stressed out and overwhelmed. It's important, though, not to forget what it is that keeps your business running: your employees. You need to be there for your employees through tough times because they are your most important asset. One of the best things you can do for them is to look out for their physical and mental health by offering (or continuing to offer) them health insurance.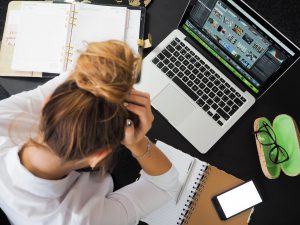 Offering a healthcare plan might seem out-of-reach during hard times, but showing your employees you care enough to provide them health insurance will help with employee retention and will ultimately boost your business's growth and productivity. If you are unsure how to keep a group health plan going at this time, we have some tips – and we have agents who can talk you through all of your options. 
Healthcare On A Budget
Keeping your employees insured will help your business in the long run, as it will relieve some stress and support your employees' well-being. Stressed and unhealthy employees are less productive, less present, and less likely to stay in their jobs. Here are some things to consider when shopping for a group insurance plan on a tight budget:
Ask what they need-

Ask your employees what kind of insurance they need by giving them an anonymous

health insurance survey

. By taking the time to ask some simple questions, you will have a good idea of where to start when looking for a plan to cover your employees. You might find that most of your employees would be happy with a high deductible health plan, which would cut down on your premium contributions.

Help your employees understand their options and learn about the benefits available to them, so they can take advantage of everything being offered. 

Update or offer wellness programs– Wellness programs not only offer your employees ways to get happier and healthier, they can also help you save money in the long run. They can lower your overall healthcare costs over time by encouraging employees to adopt a healthier lifestyle. Even making simple changes like setting up a space for meditation or relaxation in your workspace can do wonders to relieve stress.

Provide resources

– Help your employees

understand their options

and learn about the benefits available to them, so they can take advantage of everything being offered. 

Find a carrier that offers the right mix of benefits

– Working with many carriers for different benefits is more of a headache than it's worth. Find a carrier that can provide all the benefits you want for your employees. 

Consult an EZ agent-

One of the best ways to insure that you can offer your employees good health insurance is to

compare plans

and see if there are ways to save some extra money. We will find a carrier that meets all your needs and within the best price.
Contact Your Current Health Insurer
If you've already got a group health plan that you're happy with, but are worried about keeping up with the costs, there are a couple of things you can do before canceling it. You can contact your current group health insurance company and request an extended grace period for premium payments on your group plan. If you cannot get one, then consider shopping for a new group insurance plan. One of EZ's agents can find you a plan that will keep a little more money in your pocket during these trying times.
Federal & State Resources
You can also look into The Payroll Protection Program, which is part of The Coronavirus Aid, Relief, and Economic Security (CARES) Act. This program was set up to help small businesses pay up to eight weeks of payroll cost including benefits. All small businesses as well as individuals who are self-employed, are eligible for the program if they meet the size standards. At least 60% of the loan must be used to fund payroll and employee benefit costs, and the remaining 40% can be spent on:
Mortgage interest payments

 Rent and lease payments

 Utilities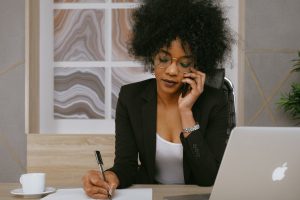 If All Else Fails, Encourage Employees To Get Individual Insurance
If you do end up having to lay off employees or place them on temporary furlough, you can encourage them to get their own individual insurance.  Anyone who has lost their job or is furloughed qualifies for a Special Enrollment Period and can enroll in an individual plan. If the employee qualifies, they could be eligible for significant premium reductions, as long as they sign up for a plan within 60 days of losing their job. Send them to us: EZ will work with each employee and direct them to the best plan for their financial situation and health needs.
Your employees need health insurance during hard times, not only for their physical well-being, but to manage their mental health too. Insuring your employees can cost you a lot, which can seem like a burden during tough times, but there are ways to continue offering your employees the healthcare they need. EZ.Insure will help you keep your employees insured, whether through a group plan or with individual insurance. We work with all available carriers in your area, and can compare plans within minutes. We'll make the process easy and pain-free. You will be provided with a highly trained agent who will compare all available plans and help you decide which plan is best for your business. To get free quotes, enter your zip code in the bar above, or to speak with an agent, call 888-998-2027.