The coronavirus pandemic has changed almost everyone's life and finances. It has also changed the insurance industry. Many insurance companies switched to handling all of their day-to-day operations online, including handling claims, receiving payments and selling plans. While all of this has been happening, insurance scammers have seen an opportunity to steal information from innocent people. Unfortunately, if you do not use a trusted company that protects your information,  you could end up the victim of insurance fraud. You need to work with a trusted company like EZ; we make sure to protect your information with state-of-the-art technology.
Types of insurance fraud to watch out for: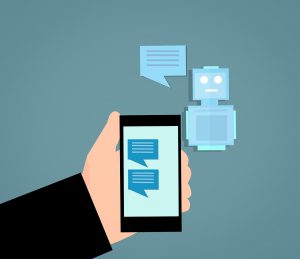 Bot quotes:

Many companies have chatbots ready to answer your questions, with some even providing insurance quotes! Be careful with giving any information to these bots, though: some websites will use them to take out fake policies using your information stolen from lead generators. It is always best to use trusted websites and to speak with a licensed agent on the phone. This way you know you are giving your information securely. EZ not only secures our website so that your information is 100% safe, but our agents are your advocates and are highly trained to handle your information securely. 

Fake insurance companies and agents:

Some

scammers create fake insurance companies

trying to sell you bogus health insurance plans. The General Accounting Office found 144 fake insurance companies that were pulling this scam, selling bogus health insurance plans to more than 200,000 policyholders, resulting in more than $252 million in unpaid claims. In addition to fraudulent insurance companies, there are also people who pose as agents and promise low premiums to get your attention. These fake agents will take your information and your money, pay the carrier, but then cancel the policy and keep your money.

Identity theft:

In addition to stealing your money, scammers who pose as agents will also steal your information, including your social security number. Some will use your personal information to collect benefits and payments under your name without you even knowing, until

after the damage has been done

.
Avoiding These Scams
In order to avoid these scams you have to be aware of them. Keep yourself safe by never giving out your personal information to any company that contacts you unsolicited. Most importantly, you need to work with a reputable company, like EZ.Insure. EZ values you and is committed to keeping your identity secure, which is why we promise to protect your information against scammers with the best fraud prevention software. EZ's website is 100% secure and you will always know who you are speaking with: after you fill out our form, we will give you your dedicated agent's name and picture so you are familiar with them.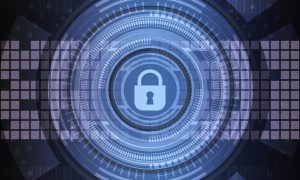 If you are in the market for health insurance, EZ's agents will get you covered, securely. You will speak to a live agent after filling out our form, and we will assess your needs and find you a budget-friendly plan that checks off everything on your list. Because our agents work with the top-rated insurance companies in the nation, we will be able to compare plans in minutes and find the right plan for you and your family. To get free instant quotes, simply enter your zip code in the bar above, or to speak directly with a licensed agent in your area, call 888-350-1890.