Veganism has become a mainstream lifestyle and has been becoming more popular within the last couple of years. There are many health benefits to becoming vegan and now there are financial benefits. An Israel-based health insurance company, Clal Insurance, offers discounts to people who are vegans. The trend has caught on in America with an insurance company offering discounts for life insurance to vegans.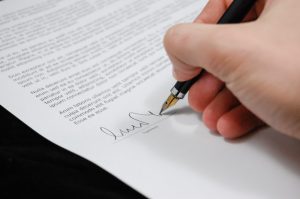 The Israeli insurance company began a Vegan Pay Less, VPL, initiative for life and health insurance plans for vegans. The discount will be available to member sof vegan associations who provide a signed declaration of health to qualify. The company is hoping that more people will choose to make the diet change to become healthier which will reduce health issues and costs.
Benefits of Vegan Diet
Plant based diets have become popular due to how well it ranks in healthiest diets in the world.. Studies have shown that a vegan diet has been shown to aid in the prevention and treatment of major diseases. These studies from the Public Health Nutrition Journal have shown what the benefits vegans receive. Their hypertension reduced by 63%, type 2 diabetes reduced by almost 50%, cardiovascular issues reduced by 20%, and a 15% lower chance from all types of cancer.
A lot of fruits and vegetables can help your body from high risks of cancer, alzheimer's, and diabetes because of the antioxidants and phytochemicals provided. The National Cancer Institute believes that antioxidants can prevent certain forms of cancer because these antioxidants prevent cell damage.
A person is less likely to become obese or have a high BMI if they are on a vegan diet. A meatless diet will help you to have less body fat. This in turn will keep you from having high blood pressure and cholesterol issues.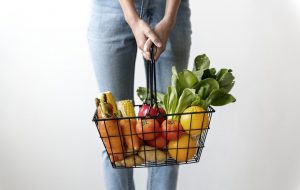 People who eat fish are exposed to mercury in their diet and high levels of it can damage your kidneys and lungs. A large intake can impact your cognitive skills because it is damaging to the nervous system.
An insurance company in America has joined the bandwagon of giving discounts to Americans who practice a healthier lifestyle by going vegan. Health IQ made the shift in order to help people save money. They base premiums on a person's lifestyle rather than family history. The likelihood that other insurance companies will join the vegan discounted rates are high because vegans are healthier than non vegans.
Insurers want healthier customers so they do not have to pay a lot to insure them, in other words, the healthier a customer then the more the insurance company saves. Insurance companies do not want to take on sick customers. This will not only benefit the insurance companies, but also the customers. Bottom line is the more greens you eat, the more green you save in your pockets.