The weekend of August 6, Senate Democrats passed the Inflation Reduction Act of 2022. This legislation will help keep some of President Biden's campaign promises, some of which are related to healthcare, like lowering the costs of prescription drugs. The revised bill is now set to be sent to the House, and if it passes as expected, it will be a massive win for Biden and the Democrats. Find out how the Inflation Reduction Act will affect you and your healthcare.
Passing the Inflation Reduction Act
The Inflation Reduction Act, which was negotiated as a result of Democratic Senator Joe Manchin's opposition to the proposed Build Back Better Act, has finally been agreed to by all 50 Democratic senators. All 50 Republican senators opposed the bill, but Vice President Kamala Harris cast the tie-breaking vote, allowing the bill to pass in the Senate. 

The bill will now be returned to the House, where the Democratic majority there is expected to approve it. It will then move on to President Biden for his signature. Biden himself lauded the compromise bill. 
"Senate Democrats sided with American families over special interests, voting to lower the cost of prescription drugs, health insurance, and everyday energy costs and reduce the deficit while making the wealthiest corporations finally pay their fair share," Biden said in a statement Sunday. "I ran for President promising to make government work for working families again, and that is what this bill does — period."
Funding for the bill will come from raising taxes on some corporations that make over 1 billion dollars annually. There will be a 1% excise tax on the value of corporate stock buybacks, which Democrats are hoping will curtail some of these buybacks, since they produce capital gains but no immediate taxes. There has also been talk of giving more funding to the IRS to go after tax cheats. 
What the Inflation Reduction Act Means for Medicare 
In addition to fighting inflation, investing in domestic energy production, and fighting climate change, the bill also has provisions for helping make healthcare more affordable for Americans, especially seniors. 
Medicare beneficiaries have been battling the cost of prescriptions for a long time, but this bill will allow Medicare to finally negotiate prices on prescription drugs. Once this bill passes, Medicare will be able to directly negotiate with drug companies, which will help lower the cost of medications and cap out-of-pocket drug costs for seniors. 
For example: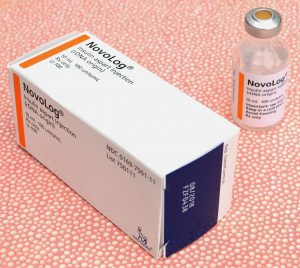 Beginning next year, insulin copayments for Medicare recipients will be capped at $35 a month

Starting in 2024, those with costs high enough to qualify for the program's "catastrophic coverage" benefit will no longer have to pick up 5% of the cost of every prescription

Starting in 2025, out-of-pocket costs for prescription medicines will be capped at $2,000 annually.
"This a huge policy change and one that has been a long time coming," said Stacie Dusetzina, an associate professor of health policy at Vanderbilt University. "For people needing high-cost drugs, this will provide significant financial relief."
On March 11, 2021, President Biden signed the American Rescue Plan Act, which expanded healthcare coverage and lowered healthcare costs by boosting subsidies for Affordable Care Act (ACA) plans. It allowed those who earn over 400% of the federal poverty level to receive subsidies to purchase health insurance through the ACA Marketplace. It also required that Americans pay no more than 8.5% of their income on health insurance premiums, and provided a larger tax credit to people who already receive financial assistance.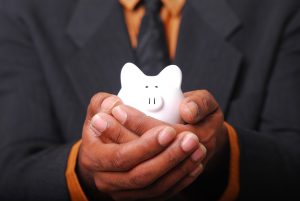 All of this was set to expire after 2 years, however, meaning by 2023 we would no longer be able to get the expanded subsidies and tax credits. But the Inflation Reduction Act will allow all Americans to continue to get subsidies for Affordable Care Act (ACA) premiums!
Looking For A Plan?
Whether you are a Medicare beneficiary looking to save money, or an individual looking for affordable health insurance, EZ can help.  Our agents work with the top-rated insurance companies in the nation, which makes comparing plans easy, quick, and free – our services come at no cost to you because we just want to help you save money so you can focus on your health. To get free instant quotes, simply enter your zip code in the bar above, or to speak to a local licensed agent, call 888-753-7207 for Medicare help, and 888-350-1890 for health insurance help.