Do you know about Health Savings Accounts (HSAs)? According to surveys, about half of Americans have no idea what they are, or what to use them for. This situation isn't good considering how present medical expenses have a crippling effect on the average person. If your employees are hospitalized from a serious injury, the resulting bill can equal the cost of a family sedan. Help them understand what these are, so they'll opt into your group health plan.
HSAs are a great solution for these high payments, but not if people don't know how to use them.
What is an HSA?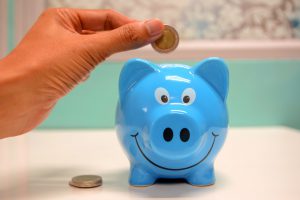 HSAs were created to help pay for medical expenses that your health insurance plan doesn't cover. These savings accounts are only compatible with high deductible health plans that are specifically tagged "HSA-eligible."HSAs are tax-advantaged, giving you more of a reason to use them. On this note, if you make a withdrawal from the account to pay for a qualified expense, then the amount will not be taxed.
If their deductible is $1500, and your medical expense is $4500, then you will be expected to pay the $1500 deductible, and your insurance company will take care of the rest. For some, $1500 is still a lot of money. With an HSA in place, you can cover that as well.
Either you, or your employee, or both, will put money into the account. While HSAs can be opened by yourself, starting one with an employer will help it grow faster with you both making contributions. These are saved up to pay for things like dental work or prescription drugs to make you feel better. 
How Do You Start One?
Before starting an account, your employees have to meet the requirements. This is easier if you have a high-deductible health plan (HDHP). With the HDHP, they often are bundled with an HSA, or at least give you the option. 
Besides the basic stuff, you won't qualify if you:
Have other health coverage

Are considered a dependent

Are enrolled in Medicare
How Do You Use It?
Let's say an employee started their HSA, saved money with it, but now an urgent medical need arises.
We'll say this urgent need is the medicine to help their recovery. Thankfully, the IRS approves this for HSA spending. Make sure to double-check though. No one wants to pay a 20% surprise tax when you file your taxes later.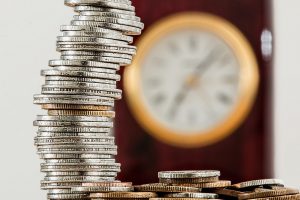 That being said, they have options with spending your HSA. They can either get a debit card for it from your bank or insurance company, or you can ask for a reimbursement. 
No matter which place they go to, they will have experts to help explain everything. After they use these accounts to save money, they can withdraw from it to pay for qualified medical expenses. In the long run, these expenses will cost less because the HSAs are tax-advantaged.
HSAs seem fairly easy, but most people have no idea how to use them. Many insurance providers will not give HSAs the time of day, just throwing them in like a less useful option. As savings accounts go, they are specific to medical expenses, and those are restricted even more by the IRS. 
We can only assume that their extreme restrictions and mystery are a cause for people not using HSAs properly, if at all. Don't miss out on the opportunity to help your employees pay for hefty medical expenses without going bankrupt. Do some research and ask your insurance company or bank about these benefits.
If you are stuck, don't know where to start, or have issues, don't worry. EZ.Insure offers solutions. Your agent will answer any questions you have, compare the plans available to you, and even sign you up when you are ready, free of charge. To get started simply enter your zip code in the bar above, or you can speak to an agent by emailing replies@ez.insure, or calling 888-998-2027. EZ.Insure makes the entire process simple, easy, and quick.