This past year, we've all become experts at staying at home. We've mastered the arts of creating a restaurant experience with take-out, navigating online grocery delivery, and making indoor playgrounds or classrooms – but what about "vacationing" at home, or "staycationing"? Have you figured out how to take a weekend at home and turn it into a truly fun or relaxing experience? The possibility of taking a "real" vacation might be enticingly close, but that doesn't mean that staycations don't have their place, even when we do have the choice to jump on a plane and get away. After all, sometimes you just don't have the time off, money, or energy to take a big trip. But it's easy to let a few days off become just another few days at home in front of the TV or catching up on housework, so you have to plan ahead and know how to staycation the right way!
The Basic "Rules" of Staycationing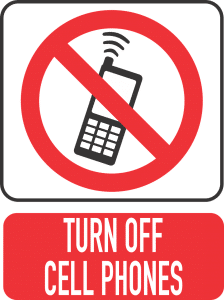 What you plan for your staycation depends on what you want to get out of it. You might want to relax, explore, or have fun, but first, you've got to lay some ground rules. Ok, you're right, vacations shouldn't have rules, but hear us out: to really immerse yourself in the experience you should at least try to do the following:
No phones allowed –

Seriously, stop. You can turn off your notifications and put away your phone for a few days, trust us.

Social media

will be there when you get back from your "trip," and you'll be feeling nice and detoxed from all the madness. You can also set your phone to only fetch things like text messages when you want it to.
Put work aside –

Set an "out of office" message for your email, and resist the urge to check in.
Turn off the news –

Don't let the weight of the world sit on your shoulders for a few days; tune out current events and know the world will still be there when you get back.
Make time have no meaning –

Consider really getting into the spirit of being on "island time" in your home, and put all clocks out of sight.
Get your space ready –

If you've got the time and energy, get your house ready for maximum relaxation by getting all of those nagging chores out of the way first, so they won't be staring you in the face. While you're doing that, why not change up your space a bit by hanging lights or other fun things you can get your hands on, like tapestries or beaded curtains? And if you're really planning on splashing out for your staycation, you could treat yourself by having your house prepped by a cleaning service ahead of time.
Let go –

This is your vacation, so it's ok to have things done for you. Like a cleaning service, for example, or having dinner delivered every night. Or brunch every morning, or lunch everyday – or all three!
The Relaxation Staycation
So what's your staycation wish? Whatever it is, start by setting the mood with a vacation playlist. If you're looking for the ultimate in relaxation at home, try: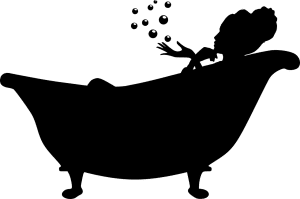 Turning your bathroom into a spa –

Get yourself some essential oils in scents you like (try calming lavender or chamomile, or energizing peppermint or citrus scents), some fun things to jazz up your bath, like bath salts or bath bombs, and a load of tea lights and then lay back and let the atmosphere and warm water wash over you.
Pampering yourself –

Do your nails, steam your face, give yourself an at-home facial – do whatever you've been wanting to do but never seem to have the time to get to.
Hydrating, vacation-style –

Don't forget to up the spa vibes by setting out pitchers of cold water infused with fruit, like watermelon, cucumbers, or lemon or orange slices. 
Doing a DIY massage –

Here's a riddle: how do you massage your own back? Well, grab a few tennis balls, lie back on an exercise mat or carpeted floor with the balls positioned under any points where you have pain or pressure and roll back and forth and side to side for 5 – 10 minutes. Don't try this if you have any back injuries, and always listen to your body!
Creating your own yoga retreat –

There are tons of great instructional yoga videos out there, including free ones, so pick one that works for you and give it a try. 
Having a candle-lit evening –

If the weather is nice for your staycation, head outside in the evening and bring along your favorite music or

books

and dozens of tea lights. Relax and let yourself go while soaking in the scents and sounds of the night.
The Quirky Staycation
Not into the whole home spa thing? Or want to change it up for day 2 of your staycation? Try some of these unique and fun ideas:
Have a themed film festival –

The possibilities are endless here: pick a particular decade or genre, or kick it up a notch by pairing movies and meals or snacks. How about learning to make cannolis and watching The Godfather, for example? 
Create a water park –

Gather all the gear: kiddie pools, sprinklers, hoses, spray bottles (and

sunscreen

), and dedicate a day to being in your bathing suit and bare feet. And you know what? Even if you don't have kids you should

still

do this – we won't tell!
Hold a talent show –

If you've got kids to entertain during your staycation, why not flip the script and have them entertain you? 
Make something ridiculous –

Ok, you've got permission to head onto Pinterest and pick the most ridiculous and fun-looking craft you can find. Give it your all and then show it off as your vacation souvenir when your staycation is over!
Picnic without leaving your house –

It doesn't matter what the weather is like outside, you should have a lazy afternoon picnic with all of your favorite snacks – in the comfort of your own living room. There won't be any ants – well, as long as you clean up!
The Adventurous Staycation
Done with the relaxing and the silliness? Or want to combine the two? Try these ideas to connect with nature, and yourself, on your staycation:
Take a hike – Ok, so this one involves actually leaving your house, but if you've got anywhere near you that you can explore, go for it. If it's a new-to-you nature spot, all the better!
Have a backyard campout –

Sure, you can head out of town and go camping, but if you don't want the stress of planning and packing for that, then simply set up a tent in your own backyard. Get yourself a little camping stove if you don't have a fire pit or access to something similar – and don't forget all the fixings for s'mores! If you've got kids joining you, up the fun factor by giving them glow-in-the-dark star stickers to decorate the tent with. 
Plan a DIY escape room –

These can be geared towards children or adults – there are tons of guides to making them available online, and most just require making clues and setting up some decorations. 
Go geocaching –

This is a great activity for families, and you might not have to go far from your home to get started. Never heard of it?

According to the official Geocaching website, "Geocaching is a real-world, outdoor treasure hunting game using GPS-enabled devices. Participants navigate to a specific set of GPS coordinates and then attempt to find the geocache (container) hidden at that location." It's a blast!
Staying home doesn't have to be boring! With a little creativity and planning, you can create the perfect staycation for you, whether you're flying solo or bringing your family along for the ride. Just remember to unplug and really commit yourself to the moment!