Having a health insurance plan means being able to see your doctor and get medical treatment without having to worry about going bankrupt, but it can also mean a lot of paperwork. It's important to know what kind of paperwork to expect after receiving treatment, as well as how to read everything you get in the mail from your providers and your insurance company. 
For example, in addition to getting a bill from your provider after you receive treatment, you will also get what's known as an explanation of benefits, or EOB, from your insurance company. It will look like a bill, but it is not: it's simply an explanation of the services that you received, how much the insurance company will pay for the services you received, and how much you will end up paying out-of-pocket. Generally, you will receive an EOB every time you receive a service or treatment from your healthcare provider, including seeing your doctor, going to the hospital, getting lab work done, etc. 
Your EOB Will Include:
Your Information

– Your name, or the name of your dependent (whoever received the service)

Health Plan Information

– Your (or the insured's) health insurance ID or policy number, and the claim number

The Name of the Health Care Provider

– The doctor, dentist, specialist, laboratory, hospital, or clinic that provided your treatment/care

Date of Service

– When you received the service from your provider

Service Description-

A description of what service you received, and whether it was an office visit, lab work, or other diagnostic screenings

Provider Charges-

The amount your provider billed your insurance company for the service you received

Allowed Charges-

The amount your provider receives as payment from your insurance company

Paid by Insurer-

The amount your health insurance plan pays your provider.

What You Owe-

The difference between what the provider charged and what your health plan paid
Why Are EOBs Useful? 
EOBs are a tool for showing you the value of your health insurance plan, and for helping you to plan for your healthcare costs. You will see the cost of the services you received and the savings your plan has given you; you will also be able to see how much you have paid toward your deductible and how much is left for the year to pay. 
Not only that, but your EOB is an important tool for helping you understand how claims are processed, and for helping you to ensure that there are no errors on your bills. You will want to pay close attention to your explanation of benefits letter and check for any issues like double billing, bills for services you didn't receive, bills for the wrong service, or errors in the calculation of contributions to your deductible. 
Don't make the mistake of ignoring your EOB, or paying it as if it were a bill: you could end up paying more than you should for medical services.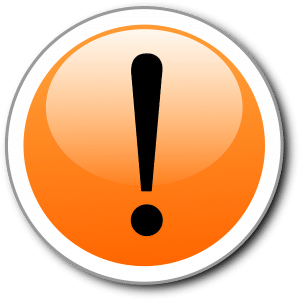 If You Find An Error
If you find any errors in your EOB, you need to contact your health insurance company immediately and notify them so they can investigate them and correct them with the provider. And if you feel like your health insurance company is not providing the best coverage, it might be time to consider looking for other options. 
The best way to understand how health insurance works, and to find the right plan for you and your family's specific needs, is by working with an agent who specializes in health insurance. EZ can help: we offer a wide range of health insurance plans from top-rated insurance companies in every state. And because we work with so many companies and can offer all of the plans available in your area, we can find you a plan that saves you a lot of money – even hundreds of dollars – even if you don't qualify for a subsidy. There is no obligation, or hassle, just free quotes on all available plans in your area. To get free instant quotes, simply enter your zip code in the bar above, or to speak to a local agent, call 888-350-1890.