As a Medicare beneficiary, you are protected by certain rights, and if your rights are violated, you can file a complaint. Filing a complaint, which we should note is not the same as filing an appeal, is an easy process, but first you have to know what your rights are in order to determine if they were violated, and then you need to know what steps you should take to make things right.
Your Medicare Rights
When you enroll in Medicare, you will have rights that are guaranteed by the government, which will protect you whether you're enrolled in Original Medicare, a Medicare Advantage Plan, a Part D plan, or a Medicare Supplement Plan. You have the right to:
Confidentiality and privacy

Be treated with dignity and respect

Be protected from discrimination

Receive health care services that you can get and need under the law

Get Medicare-covered emergency care

Be protected against unethical practices

If at any time you feel like any of these rights have been violated, you have the right to file a complaint. 
The Difference Between An
Appeal
& Complaint
An appeal and complaint are not the same thing. You'll need to file an appeal if Medicare is refusing to fully pay for services that you received: for example, if you see your doctor and they order tests to be done that are not covered by Medicare, you will get a bill in the mail; if you believe the service should have been covered under Medicare, you can file an appeal. 
On the other hand, a complaint is necessary when you feel like any of the aforementioned rights were violated. You can complain if you:
Feel like a doctor, hospital, or facility discriminated against you or treated you poorly.

Are unhappy with your quality of care.

Are unhappy with the quality of your durable medical equipment.

Have an issue with your plan, such as difficulty getting an answer to your questions from your insurance company's customer service department.
Filing A Medicare Complaint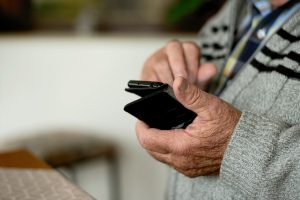 The procedure for filing a complaint varies depending on the situation. To file a complaint against a doctor, hospital, or facility, including those regarding unsafe conditions, abuse, or professional conduct, you need to:
Contact the state agency responsible for overseeing the facilities and practice.
If you are filing a complaint based on quality of care, you should:
Contact Medicare in order to get connected with your local Beneficiary and Family Centered Care Quality Improvement Organization (BFCC-QIO). These are private, mostly non-profit organizations, staffed by health care professionals, and contracted by the Centers for Medicaid and Medicare Services (CMS) to help Medicare beneficiaries with grievances about the quality of their Medicare services.
If you are filing a complaint about durable medical equipment, you need to:
First contact your durable medical equipment supplier. They will then have 5 days to notify you that they received your complaint, as well as 14 days to report the results of any investigation they conduct. 

After you hear back from the supplier,  you should contact Medicare to report the issue at 1-800-MEDICARE.
As a Medicare beneficiary, you are entitled to quality medical services, safety, privacy, professional courtesy, and care without discrimination. If you experience anything at a doctors office, hospital or facility that violates your rights, you do not have to accept it – you can file a complaint to the proper department and make your voice heard! And remember: your rights apply to all forms of Medicare, including plans regulated by Medicare, such as Medicare Supplement Plans. If you have a plan and are not happy with your company's customer service, or if you feel that your insurance company is not taking your rights seriously, it might be time to look for a new one. EZ works with the top-rated insurance companies in the country, and we will compare quotes and find a plan that saves you money, provides the coverage you need, and is with a company with excellent customer reviews and ratings, so you get the best all around. To get free quotes, simply enter your zip code in the bar above, or to speak to a local agent, call 888-753-7207.