Choosing a life insurance plan is not an easy task. You need to make sure that you review all of your options and choose the policy that best meets your and your family's needs – and there are so many different kinds of policies to choose from that comparing them can take a lot of time. But comparing life insurance quotes from the top-rated companies is the best way to find the right policy that meets your needs and budget. So where should you start?
Getting Started
When looking for a quote, you'll first need to have an idea of how much you're willing to spend, and the amount of coverage you're looking for. For example, do you want a policy that will help replace your income, pay off debts, or meet other financial goals for your family?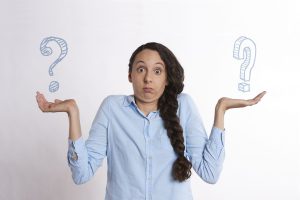 Then you'll need to think about which of the two major types of policy – term life or permanent life – is right for you. 
Term Life
This type of life insurance is generally the most popular type because it provides a good amount of coverage at rates that are affordable for many families. These policies cover you for a set number of years of your choosing, usually anywhere between 10 years and 30 years. During this time, if the policyholder passes away, the benefits are paid to the beneficiaries tax-free. The only downside to this type of policy is that if you outlive it, you will have to find another plan, which could end up being more expensive.
Permanent Life
This type of policy includes whole life and universal life insurance policies, which will cover you for the entirety of your life. One of the main reasons that people like this type of policy is that it has a cash value, similar to a savings account. With these policies, a portion of your premiums goes towards your cash-value account, which you can borrow from at any time. This benefit, though, usually means that these policies are more expensive than term life policies.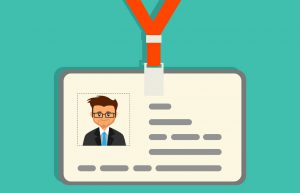 Now that you've got an idea of the types of policies you will be looking at, you need to know what kind of information you will need to provide to insurers to get quotes. You will need to give them personal and contact information, including your name, date of birth, gender, phone number, email, and health history. Insurers might also ask about your lifestyle, including your health habits, hobbies, and occupation. 
In addition, with some types of policy, you will need to undergo a medical exam, which will help the insurer assess how much of a risk you are to insure. You do have the option, though, to choose a policy that does not require a medical exam – just know that these types of policies are generally more expensive and do not usually offer as much coverage. 
When you speak to an insurer, it is important to note that the initial quote that you receive will not necessarily be the exact amount you will pay in life insurance premiums once the policy goes into effect. Your initial quote is just to provide you with a ballpark figure of what they think you will pay based on the information given. Once they dive into your health history, driving record, and any other information, they will provide you with a more accurate dollar amount.
Finding the Right Plan
Your family has financial obligations that will not go away when you are gone; they will need your help more than ever with their expenses, and the last thing you want them to worry about is money while they are grieving. There are many great affordable life insurance options to choose from that will provide enough money for your family, for a low monthly price. The best way to find the right life insurance policy for you and your specific needs is by working with an agent who specializes in life insurance. We have provided the top life insurance companies in the nation below; each offers hassle-free assistance and the most competitive rates. Always check multiple sites to make sure you have bargaining power and know the advantages of each company. Make sure a hard time isn't made harder by a financial burden, check life insurance rates today.