Generally, when businesses collect information about your shopping habits, they are trying to better understand what customers want, and to find ways to improve their products. Insurance companies are no different, and with so many of us shopping for insurance online, insurers are also collecting data so they can improve their products, offer different products, or adjust their service to benefit their customers. So what does this mean for you?  
What Is Big Data?
Many businesses have access to information on current customers, or people who are shopping for the products or services they offer. They use this information to make better decisions about how to meet customer expectations and needs. 
And while it might seem intrusive to collect your personal data, there are benefits for customers to this practice. Businesses often use the data they collect not just to sell their products and services, but also to improve their products and services, as well as their customer service.
Insurance companies focus specifically on the digitization of health, and on lifestyle-focused data. These companies have used information about mortality rates, health trends, and consumer behavior for a long time to make better decisions for their policyholders. But now, with the ability to collect customer information online, insurers can better understand trends and speed up operations. 
What Data Do Life Insurance Companies Collect?
When you undergo the underwriting process or a medical exam, your life insurance company will collect data about your prescription history, motor vehicle record, criminal record, and health status. They use this information to better understand your overall health and the risk of insuring you, but they also collect this data on all applicants and customers, collate it, and use it to: 
Help make decisions about products they offer

Gain better insight into consumer behavior

Understand risks so they can underwrite policies more accurately 

Evaluate customer preferences and unmet needs so they can create better products and services
How Does Data Collection Benefit You?
Collecting data can help companies when they're underwriting policies, allowing for faster approvals and denials. This means you can be approved more quickly, and if you are approved,  your plan will be effective sooner than it would have been in the past. 
Data collection can also help insurers price your plan more accurately, based on medical records and other health information – you might even be able to skip the formal medical exam.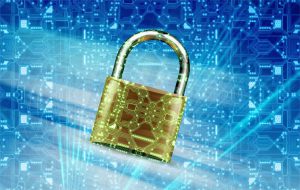 Last but not least, data collection can provide you with better customer service. If your life insurance company has a better snapshot of your needs and preferences, they can offer more personalized service.
Will Insurers Share Your  Information?
Life insurance companies manage your data the same way they would handle financial data, in a secure manner. All of your information will be kept within the company's systems, and all insurers must follow industry standards, laws, and regulations.
Need Help?
Your family has financial obligations that will not go away when you are gone; they will need your help more than ever with their expenses, and the last thing you want them to worry about is money while they are grieving. There are many great affordable life insurance options to choose from that will provide enough money for your family, for a low monthly price. The best way to find the right life insurance policy for you and your specific needs is by working with an agent who specializes in life insurance. We have provided the top life insurance companies in the nation below; each offers hassle-free assistance and the most competitive rates. Always check multiple sites to make sure you have bargaining power and know the advantages of each company. Make sure a hard time isn't made harder by a financial burden, check life insurance rates today.