In 2017 when President Trump did away with cost-sharing subsidies, it forced insurers to raise premiums. The cost-sharing subsidies helped pay back insurers for giving customers lower premiums due to their income status. Due to the halt in the subsidies, health insurance premiums have been rising. Mainly for those who have to buy their own insurance, approximately 34% in 2018 for silver plans. Insurers are now brainstorming what they will charge and if they want to participate in the ACA exchanges for 2019.
Insurers have been participating less and less in the market exchange, leaving customers with fewer choices. If more insurance companies decide to pull out of the exchanges, it will mean that customers will have even fewer choices available to them, at higher costs.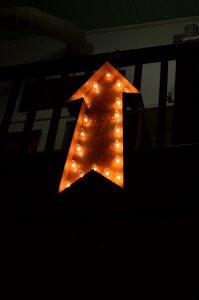 Premium Increase
Premiums will continue to keep growing without the cost-sharing subsidies to help with the costs impacted on insurers. The hike in premiums could be as much as 30% for 2019. It is projected that those that will be impacted the most are those who make too much money to qualify for premium support subsidies.
Eyles and Ceci Connolly, president and CEO of Alliance of Community Health Plans both voiced their disappointment of Congress failing to take action to fund cost-sharing subsidies.
"What's happened is that several pieces of the puzzle have been pulled away. It is hard for me to isolate CSRs, what we are looking at now is a puzzle that is falling apart piece by piece," Connolly said. "Losing the individual mandate, losing the cost sharing reduction subsidies and losing any hint of reinsurance, not to mention the risk corridors that were already gone, you're just running out of options to manage the cost of this program."
Funding
Midterm elections are approaching which brings up the issue of health care. While both political parties will be criticized, the polls have shown that voters hold Republicans more responsible for the high costs. Both parties have come to an agreement to include health insurance funding in the spending law. However, they could not agree on the details of what to fund exactly. Republicans are pushing for abortion restrictions stating insurers can cover abortions but cannot use federal funding for them, while Democrats do not agree.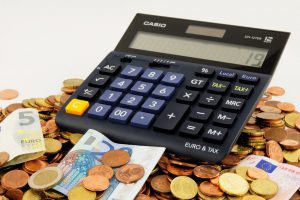 Lawmakers are hoping the stabilization effort of adding funding to the bill will offset the costs of insurance. Health-policy experts disagree on how much it will help. Health experts state that the higher premiums will be offset for people by other subsidies they will be qualified for.
Republicans are not thrilled to stand behind the idea of the stabilization funding. They view it as saving the insurers of the health law, ACA, which they promised voters they would repeal. They blame the ACA's regulations which stopped competition and drove up premium costs.  Congress is leaning towards unlikely passing the stabilization bill.
Insurers are expected to announce the premium price hike sometime in the fall.