President Biden recently signed the American Rescue Plan Act (ARPA) into law, which expanded access to health insurance subsidies to more Americans. These expanded subsidies, which became available on April 1, 2021, are making premiums more affordable to millions of people, saving many hundreds of dollars a year. Eligibility, though, depends on your income, so you might be confused about whether you qualify. That's where EZ can help! We can help you determine if you qualify for any subsidies, and if you don't, we can still help you find an affordable health insurance plan.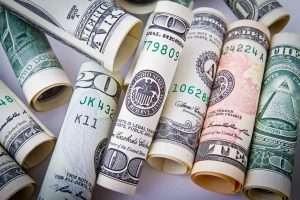 What Is A Subsidy?
In general, a subsidy is financial assistance that helps you pay for something – in this case, for your health insurance premiums. The subsidies now available to more people through the ARPA are known as Advanced Premium Tax Credits; these are basically tax credits that you can take in advance to lower your monthly health insurance payments. Subsidies available to you depend on your family size, how much health insurance costs where you live, and how your income compares to the Federal Poverty Level. 
The New Subsidies
The ARPA has extended Affordable Care Act (ACA) premium subsidies to higher-income people who did not previously qualify for them, and increased subsidies for lower-income people. The Biden administration estimates that an additional 3.6 million uninsured people are newly eligible for ACA subsidies under the ARPA, and that, on average, premiums will decrease about $50 a month, with some people paying $0 and some families saving as much as $1,000 a month! Because of the ARPA:
People whose income is above 400% of the Federal Poverty Level are now eligible for premium tax credits for the first time ever. They can access these premium tax credits if their premiums exceed 8.5% of their overall household income. 

Individuals whose income is between 100 and 400% the Federal Poverty Level will receive higher subsidies.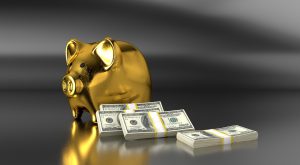 So, to know how much you can save on your premiums, you'll need to know where you fall on the Federal Poverty Line. If you're not sure, EZ will figure that out for you, and then let you know what kind of subsidies you can expect to receive –  you could save anywhere from $200 to $1,000 a month on premiums, and we'll help you save more if possible. We will compare plans from different insurance companies to find a plan that meets your needs and saves you as much money as possible!
Working With An EZ Agent
We understand that you want to save money, especially in today's economy. With the new ARPA, you might qualify for subsidies that you didn't know were available to you, or you could even have been missing out on other savings or subsidies under the ACA. It can be confusing trying to figure out what you qualify for, but we can help you every step of the way. We will go over all your information and sift through plans to find the ones with the most savings- whether you qualify for subsidies or not. We work with the top-rated insurance companies in the country, and we are able to compare plans in minutes; not only that, but we offer our services for free! To get free instant quotes and guidance, simply enter your zip code in the bar above, or to speak to one of our local licensed agents, call 888-350-1890.