It's easy to simply purchase a health insurance plan, get comfortable with it, and not review it at the end of your year-long policy period. But if you automatically renew your plan and don't look at other options, you could be missing out on savings, or a plan that provides more coverage. When you receive a "renewal notice" from your health insurance company, you should read through it carefully in order to decide if your current plan is still right for you.
It can be stressful to research and compare plans, which is why EZ.Insure was created. We want the best for our customers, so we provide you with a dedicated EZ.Insure agent who will go over your current plan, its price, and its coverage. We'll then compare it to all other plans in your area so you can decide whether you should sign up for a better plan or renew your current one.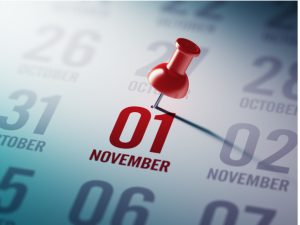 When Can You Renew?
In general, you can only renew your health insurance plan during Open Enrollment. But if you have employer-based insurance, then your enrollment period might be at a different time, so make sure to check with your employer. Open Enrollment is November 1st through December 15th. 
There are two ways that you can renew a plan:
Active renewal

– you  personally cancel the policy that you had and pick a new one.

Passive renewal

– your health insurance company automatically re-enrolls you into the same plan for the coming year.
What You Need To Review
When you receive a renewal notice, you should go over the following things to make sure that your plan still suits your needs: 
Premium

– Your monthly payment for your health insurance plan.

Deductible

–

The amount you pay before your health insurance company starts paying for services.

Copay-

how much you pay for each doctor visit, hospital visit, prescription medication, and specialist visit.

Coinsurance

–

the percentage of costs you have to pay after meeting your deductible.

Out-of-pocket maximum

– The maximum amount of money you will have to pay out-of-pocket for covered healthcare services in a given year. 

Your Current Network-

the doctors, pharmacies, and specialists that are covered by your plan

Some health plans will offer a gym membership stipend.
Other Benefits To Review
Check to see if other benefits have been added to your plan, if benefits that you want are not covered, or if other plans might have benefits that you want included for free. Some of the benefits to look for include:
Covered annual physical exam

Weight loss programs

Discounts on glasses and contact lenses
Change In Status
When deciding whether to renew your plan or find a new one, you should also consider whether you've had a change in income, or if your family has grown or has become smaller. Adding or removing dependents can change the cost of your plan and its coverage, so you might find that your current plan is more expensive, or that it is going to provide less coverage.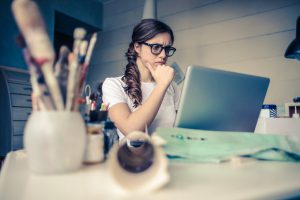 Although it is easy to sit back and let your health insurance plan renew, you should take a closer look at your plan and how it will change in the coming year. You don't want any surprises, like to  find out that your doctor is no longer in your network, you have less coverage, or your deductible went up, etc. Any of those things could end up costing you a lot of money. 
If it feels like a lot of work to go over your current plan and research new ones, don't worry: EZ will help you. We will compare all of the plans available to you, as well as go over all of your financial and medical needs. We'll make sure that your current  plan has the coverage you need, and if it doesn't, we'll find you a great new one!  If you allow us to help you, you could end up saving hundreds of dollars a year. And remember, our services are always provided at no cost to you. To start comparing quotes, simply enter your zip code in the bar above or to speak directly to one of our agents call 888-350-1890.