Open Enrollment is less than 2 weeks away (November 1- December 15), so make sure you're prepared! Whether you are enrolling in an individual health insurance plan for the first time, renewing your current plan, or seeking to change your current plan, follow the checklist below. Going through these steps will help you better understand what coverage you need, how much you can afford, how you can save money, and how you can make the process go more smoothly.
Step 1- Review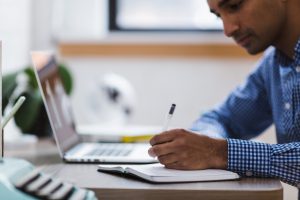 Getting better coverage for next year begins with taking some time to go over your medical and financial situation. Before Open Enrollment begins, review:
Your medical needs

– review your medical expenses from 2020 and decide if you will need  more comprehensive coverage for next year, or if a basic plan would be more cost-effective. 

Your household income

– estimate how much you are going to make in 2021. This will allow you to have a better understanding of what your budget is, as well as if you will qualify for any discounts (one of our agents can help you to determine that)

Plan members –

Think about whether you will be adding or removing anyone from your health insurance plan next year.

Your must-haves –

Make a list of doctors and medications that you definitely want to be included in your plan.  You might have a specific primary care physician you want to be able to see, or regular prescriptions  that  you need coverage for. 
Step 2- Research
There are many different companies in the U.S. that offer health insurance. Some companies do not offer plans in certain states, and others have a limited number of plans. Each plan offered will be different, so in order to be better prepared, you will need to do some research on: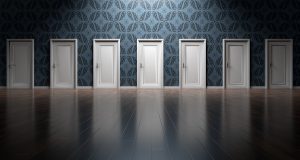 What you can expect to pay (especially if this is your first time signing up) including:

copays

,

deductibles

, monthly premiums, coinsurance, and

out-of-pocket maximums

.

The

drug formularies

 in different plans. This will allow you to find cheaper options for your medications. 
The different types of plans available-

PPO

, POS, EPO, HMO, and more.

The different metal tiers- Platinum, Gold, Silver, and Bronze.

Catastrophic plans

,  which are limited to preventive care and come with low monthly

premiums

and a high deductible. These plans are only available for certain people (those who are under 30 or experiencing financial hardship). 
Step 3- Sign Up With An Agent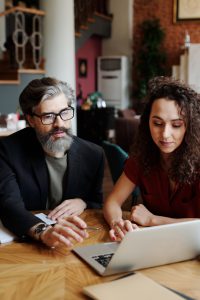 This is the most important step, because it will allow you to get a great plan, while saving you time and money. Use an EZ agent so that:
You know you are getting the best coverage. EZ.Insure agents are experts at finding quality, affordable plans that meet all of your financial and medical needs. Our agents are highly trained and work with the top carriers in the country. They can help you review all your information and research and compare all the plans in your area for free.

You are aware of how your plan works, including any extra perks it has to offer. 

You have a go-to person whenever you have any questions or need help with claims. EZ's agents are there for you  24/7, and will resolve any issues immediately.

You get the most savings.

Researching and comparing plans with an agent will automatically save you 10% on your plan, because they have direct access to all the carriers in your area and know what each plan has to offer, including any discounts you might qualify for.
Step 4- Payment
After you purchase a plan through one of our agents, they will give you a timeline for when to pay and when you will get your insurance card. You will need to:
Pay for your plan by December 15 so that you have your insurance card in hand by early January. 

Pay your first premium bill on time so that your plan will be activated.
Coverage for your plan, whether you renew your current plan, switch plans, or are buying a plan for the first time, will begin January 1st.
By following these 4 steps, you will be better prepared for Open Enrollment. With the help of one of EZ's agents, you will have better knowledge of how health insurance works, the different plans you have access to, and which plan will work best for your specific needs. Save time researching all the different plans by having  our agent  do it all for you, at no cost to you. To be prepared for Open Enrollment and get better coverage, enter your zip code in the bar above, or to speak directly to an agent, call 888-350-1890.