If you've been paying attention to the news and other forms of media in the last few decades,  you're probably well aware that we have been struggling with an opioid addiction epidemic in this country for many years now. According to the CDC, the opioid epidemic began in the 1990s, when overdose deaths involving prescription opioids surged, and deaths have been steadily increasing since 1999. But a clear second wave of this epidemic began in 2010,  and with these  highly addictive medications still being prescribed in the United States, abuse of them is not likely to end any time soon. So what can health insurance companies do to help people who are dealing with an opioid addiction? Do health insurance plans provide coverage for treatment?
The Mental Health Parity and Addiction Equity Act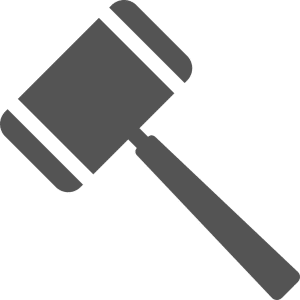 In 2008, the Mental Health Parity and Addiction Equity Act was passed, which requires health insurance and group health insurance plans to provide the same level of benefits for mental health and/or substance abuse treatment and services that they do for medical and surgical care. In short, insurance companies are now required to provide some form of both mental health care and substance abuse treatment coverage to members. In addition, the ACA regards substance abuse treatment as an essential health care benefit, so most insurers cannot completely deny coverage for treatment of substance abuse.
With that being said, your specific coverage for rehab and detox programs will depend on the state where you purchase your healthcare plan, and the specific plan that you choose, such as a PPO or HMO plan, as well as the treatment program you choose. For example, in some cases, if you are seeking  treatment, you will have to get a referral from your  primary care physician before your  insurer will pay for treatment. And while some insurance plans will cover 100% of detox and treatment expenses once you meet your deductible, others will require you to pay copayments for each service the facility charges for.
Which Insurance Carriers Cover Substance Abuse Programs?
Many health insurance companies provide substantial healthcare plans that will cover treatment for opioid addiction. But, as we pointed out above, how much they cover and how much you will have to pay out-of-pocket for a specific program will vary. 
The best way to find a plan that best suits your needs is to work with a licensed agent who is familiar with all of these plans. EZ can help you in your search, since we offer a wide range of health insurance plans from top-rated insurance companies in every state. And because we work with so many companies, and can offer all of the plans available in your area, we can find you a plan that saves you a lot of money – even hundreds of dollars – even if you don't qualify for a subsidy. There is no obligation, or hassle, just free quotes on all available plans in your area. To get free instant quotes, simply enter your zip code in the bar above, or to speak to a local agent, call 888-350-1890.